TravelPledge is excited to feature Enriquez Estate Wines (Forestville, CA) to our community of nonprofits! Enriquez Estate is a family owned and operated micro-winery specializing in limited production Pinot Noir, Tempranillo and Muscat wines.
Located in the heart of the Russian River Valley, the magical estate vineyard started life as a dairy farm. Dedicated to preserving the rustic charm, tranquility and history of the estate, the Enriquez family transformed the old milk barn into a luxurious two-bedroom guest cottage.
We encourage you to consider Enriquez Estate Wines for your next auction.
About the Experience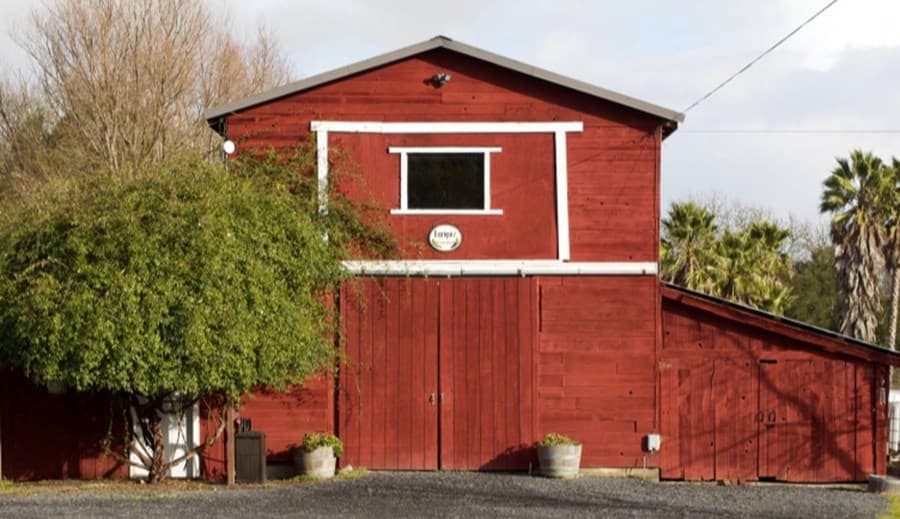 Enriquez Estate Wines offers two packages for nonprofits to auction:
Sonoma Wine Country Stay, Dine & Sip
Winning bidders enjoy a 2-night stay at the award-winning Enriquez Estate Vineyard. Enriquez Estate Vineyard spans 8.5 acres, with 4.5 acres planted to Russian River Pinot Noir. With no physical neighbors, visitors experience endless vineyard views.
Guests stay in the beautifully renovated milk barn that has been converted into a charming two bedroom luxurious cottage with all of today's modern amenities. The getaway includes:
2 nights in the Milk Barn (2 bedrooms for up to 4 people)
Private ATV Tour and Lunch Experience with the Winemaker at Enriqueze Estate Wines
Access to adding additional nights, in-house private chefs, round of golf at a private course, bike tours, and in-house massage therapists
Sonoma Wine Country Getaway & Wine Tour
This package is identical to the Sonoma Wine Country Stay, Dine & Sip, except it includes:
Private Custom Wine Tour in luxury SUV
Add Enriquez Estate Wines to Your Next Event!
You can add this experience from your TravelPledge Admin Dashboard by navigating to Use Items at Event > Vacations. Simply search for "Sonoma."
Check out some additional photos from Enriquez Estate Wines: