TravelPledge is excited to announce a Flash Sale on LingQ online language lessons from November 24 through December 8, 2020. Giving Tuesday is December 1.
Need a refresher on Flash Sales? Here's how they work: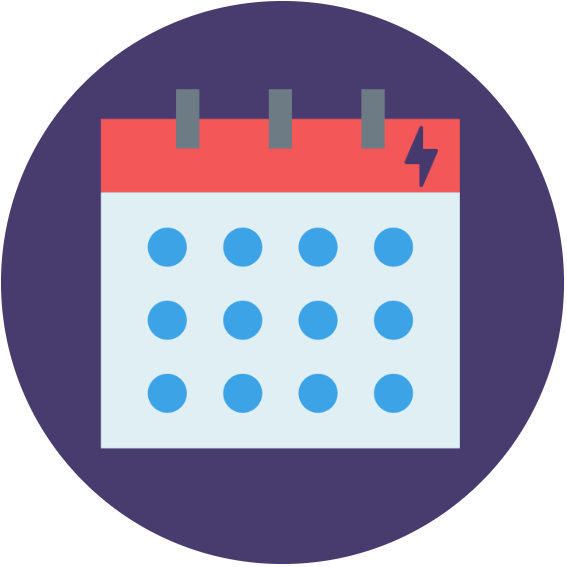 Promote the Flash Sale page on your custom branded TravelPledge website to your supporters.
When a supporter purchases a certificate on Flash Sale, we'll send your nonprofit a check for up to 70% of the purchase price!
---
Flash Sale on LingQ Language Lessons
LingQ, an online language lesson provider, has made their premium membership available for a TravelPledge Flash Sale from November 24 through December 8. These memberships have a retail value of $110 but your donors can purchase them on Flash Sale for $55 (half off).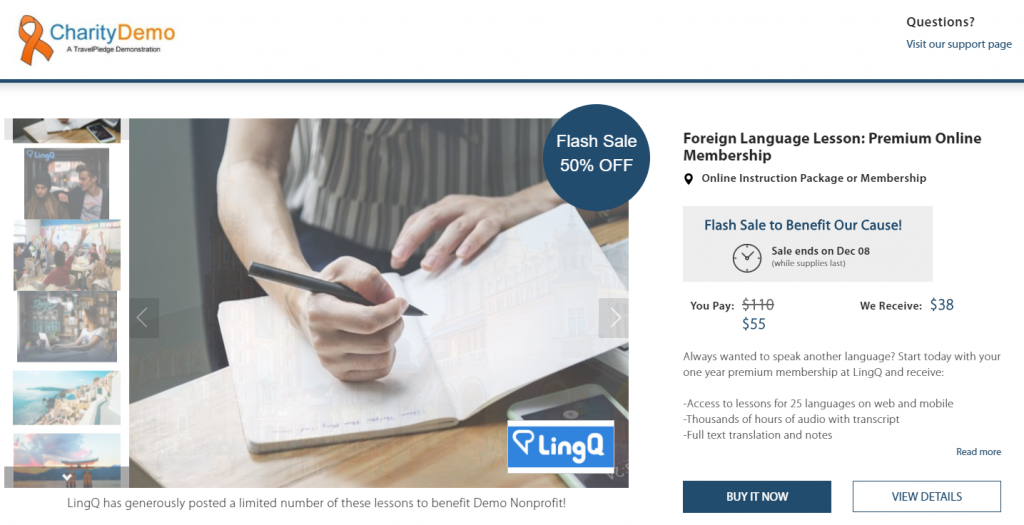 Ten of your supporters purchase a membership from your Flash Sale page and receive a certificate with redemption instructions. You then receive a check from TravelPledge for $385 (i.e., $55/membership x 10 memberships x 70%).
---
FAQ
Where's my Flash Sale page?
Your Flash Sale page is simply your TravelPledge website with "/flashsale" appended to the end of it:
<short name>.TravelPledge.com/flashsale
Replace "<short name>" with your nonprofit's short name that you provided during signup. Then, share that link with your supporters.
Don't know your short name? Log in to TravelPledge to be redirected to a site with your short name.
Is there a limit on the number of language lessons that we can sell?
The language lesson certificates are sold on a "first come first serve" basis and may sell out before the end of the Flash Sale period. When this happens, your Flash Sale page will indicate as such. However, LingQ has been extremely generous with this Flash Sale so you can feel confident promoting the Flash Sale to your supporters.
How will we receive money when an experience sells?
At the conclusion of the Flash Sale, Geronimo Solutions (TravelPledge's parent company) will mail a check to the address we have on file for your organization. To review your address in your TravelPledge dashboard:
Navigate to Settings>Nonprofit Info.
Contact support@travelpledge.com if you need the address changed.
Note: We must be able to verify the address on your organization's homepage or Guidestar to mail a check.
How can customize my nonprofit's Flash Sale page?
From your TravelPledge dashboard
Navigate to Settings>Site Configuration.
Enter information about your organization, such as links to your website, address, photos and organizational description.
If you want to disable your Flash Sale page, email support@travelpledge.com.
How can I see what has sold?
You can review purchases from the Year-round tab in your TravelPledge dashboard.

---
If you have additional questions or feedback, please contact support@travelpledge.com.