In this post, you're going to learn exactly how to host a charity golf tournament with a silent auction.
This guide covers everything you'll need to know for your benefit golf event in detail, including:
Choosing a course for your charity golf outing
Selling foursomes and sponsorships
Setting up your side games and silent auction
Lots more
So if you are ready to set a record at this year's golf tournament, you'll love this guide.
Let's dive right in.
Charity Golf Tournament Basics
What Is a Charity Golf Tournament?
A charity golf tournament is a benefit fundraiser where golfers (usually teams of four golfers) compete for the lowest score. The atmosphere is more fun than competitive.
The most common format for charity golf tournaments is the scramble. In a golf scramble, each team member hits a tee shot, and the team chooses the best shot to play from next. The process is repeated until the ball is holed, resulting in a lower score than each golfer could achieve on their own.
Other common formats are best ball, stroke play and shamble. Most organizers choose the scramble format because it is the most accommodating to novice golfers.
Why Are Charity Golf Outings Effective Fundraisers?
The charity golf event is a popular fundraising format for school athletic departments, churches, foundations, political campaigns and many other kinds of nonprofits.
There are many ways to raise money through ticket sales, sponsors, side games, raffles, auctions, dinners & more.
Golf course staff are eager to help you run your event since tournaments are a big part of their revenue.
Golf outings are a ton of fun for all participants, making it easy to retain attendees year-over-year and recruit new attendees.
How Long Does It Take to Plan a Charity Golf Outing?
Many golf courses have turnkey packages for your golf outing that include golf, food and side games. For this reason, basic charity golf outings are relatively easy to plan – you simply need to get people to sign up.
Subscribe to access the Benefit Auction Library
Find "How to" guides for auctions, golf outings & virtual galas, plus much more. We'll email your link once you subscribe.
Bigger golf outings that include an auction, sit down dinner and other fundraising aspects can take up to six months to plan.
Another consideration for your planning timeline is the availability of golf courses in your area to host an outing. Desirable courses may need to be booked over well over six months in advance, especially if you are hosting your event in late spring.
---
Initial Decisions
Chapter 1: Form Your Committee
The people in your golf tournament committee will handle planning, marketing, sponsors, operations and more.
Choose the Right Committee Members
Many tournament planners will recruit their close friends for comfort and convenience. When looking at your close contacts, however, do you see recruits that are excited about the event as you are, ready to work, and can bring more than just a helping hand?
If not, it's time to cast a wider net wider. Your goal is to build a team that works just as hard as you do. Here are some traits to look for:
Who Wants to Be There?
Don't pick friends who owe favors, but won't have their hearts into it. Hosting a large golf tournament is hard work. Without a good team, you will find yourself spinning your wheels quite quickly.
Strike a Balance
You don't want too many cooks in the kitchen, but you also want enough members so no one gets burnt out by their role. We suggest around 6 to 9 people in a committee, so all roles can be filled.
Good Connections
A committee with ties to local businesses and to the local golfing community has a much better chance to secure adequate sponsorships and signups..
Assign Roles
Once you've picked your committee members, it's time to assign roles. Here are the roles you'll need to fill:
Tournament Chair (likely you): This is the CEO of your tournament who offers direction and accountability to your team.
Marketing Chair: The Marketing Chair is responsible for building awareness among golfers and driving signups.
Sponsors Chair: The Sponsors Chair creates sponsor packages and sells them to local businesses.
Operations Chair: The Operations Chair negotiates contracts with the golf course, arranges food & beverage, manages on-course contests, and in general makes sure tournament day runs smoothly.
Treasurer: The Treasurer projects and tracks expenses, and serves as a "check" against over-spending from the committee.
Prizes Chair: The Prizes Chair procures prizes for the overall tournament winner, drawings, and on-course contests. If running an auction, the Prizes Chair may manage auction procurement.
Banquet Chair: The banquet manages the run-of-show for post golf banquet, working closely with Operations Chair to arrange food & beverage.
Volunteer Chair: The Volunteer Chair is responsible for recruiting and coordinating volunteers to help on your event day.
Honorary Chair (optional): The Honorary Chair is a local celebrity or politician who offers credibility to your tournament. They are listed on marketing materials and provide welcoming remarks.
Chapter 2: Goals & Budgets
Goals
The purpose of a fundraising goal is to determine if your event was a success. Additionally, goals can be self-fulfilling because your team will work hard until the goal is reached.
The Goal Statement
Goals must be specific, achievable and measurable so you can build a plan to achieve them. Vague statements like "We want to raise as much as we can" are not helpful for making decisions.
Rather, your fundraising goal should answer precisely how much you want to raise and why. For instance, a proper fundraising goal is:
"The Anna Davis Memorial Fund is committed to ending childhood cancer. Our goal is to raise $20,000 to fund life-saving research at top cancer research institutions."
Ballpark Revenue Goals
All golf events are different so your expected revenue will differ from other events. Your best estimate will be informed by what you achieved last year.
That said, big golf events (~128 players), with a dinner and live auction to follow, can take in around $100k in revenue. Smaller, golf only events (~72 players), may take in around $20k if executed well.
These are ballpark figures for well-run events. It may take you a few years to build up to (or surpass) these levels.
Additional Goals
The top line revenue figure, although the most important, isn't the only goal you should set. Break down your revenue goal into goals for sponsors, tickets, side games and auctions. Additionally, set a participation goal for number of players and volunteers.
Budgets
The purpose of a budget is to ensure the spending on your charity golf event is efficient. A strict budget also limits your downside risk if your event is a dud.
As a rule of thumb, strive for your event costs to be roughly 35% of the total event revenue for big events.
For example, if you forecast to bring in $100,000 in total event proceeds at your big golf event, then you should budget $35,000 to throw your outing.
Smaller events have worse margins because you have worse negotiating power with courses and vendors. Further, it is tougher to get big sponsors when your promotional reach is less. Thus, budget to spend around 50% of total revenue on smaller events.
Golf Tournament Budget Considerations
| Promotional Expenses | Golf & Vendor Expenses | Auction Expenses |
| --- | --- | --- |
| Save-the-date & Invitations | Golf Course Rental (usually per player) | Auction Items |
| Landing Page & Ticketing System | Food & Drink | Display |
| Swag | Insurance | Payment Processing |
| Design Services | Prizes | Catalog & Bid Forms |
| Signage | Event Planner/Consultant | Mobile Bidding Software |
| Advertising | Decorations | Raffle License |
Chapter 3: Choose a Course, Date & Time
Start by ranking all the golf courses in your area by your preference to host your golf outing. Then, list your acceptable dates and check with each course about availability.
Golf Course
Successful golf tournaments happen on all types of courses: public & private, high-end & bargain. The key points to evaluate are:
Audience match: If your likely attendees aren't avid golfers, an easy course will be more fun even if isn't considered as "nice" as more difficult courses.
The greens: Most golfers will tolerate patchy fairways during a scramble since they get to give themselves a good lie on every shot. But, bumpy greens will frustrate players of all abilities.
Driving range: Your event may be the only time one of your guests plays all year. A driving range gives them a chance to shed the rust and encourages people to show up early.
Location & parking: A golf outing is already a big time commitment for attendees. Choose a course within a 40 minute drive for most golfers, and check there is ample onsite parking.
Inclusions: Courses that do lots of outings will provide personalized cart signs and scorecards, as well as rule sheets. They'll also handle event scoring and contests.
Food operation: Courses that have a well-run food operation save you from hiring a caterer or renting your own beverage cart.
Ask each course if they offer a boxed lunch option for outings and dinner.
Reception area: After your event, you'll want a comfortable reception area for attendees to hang out while the other groups finish and to host your silent auction.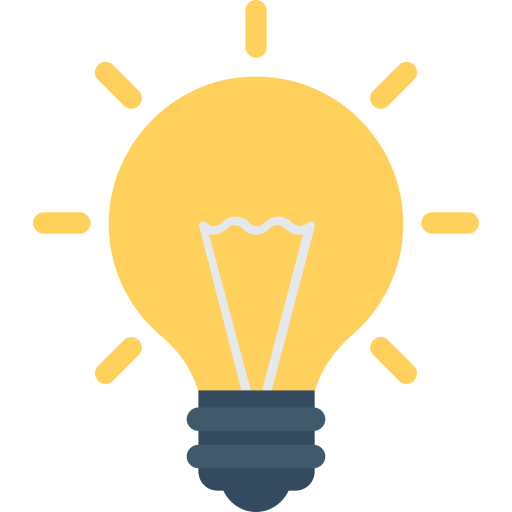 Pro Tip: The best way to evaluate a course is to visit it. Many courses offer complimentary rounds to event organizers to encourage consideration.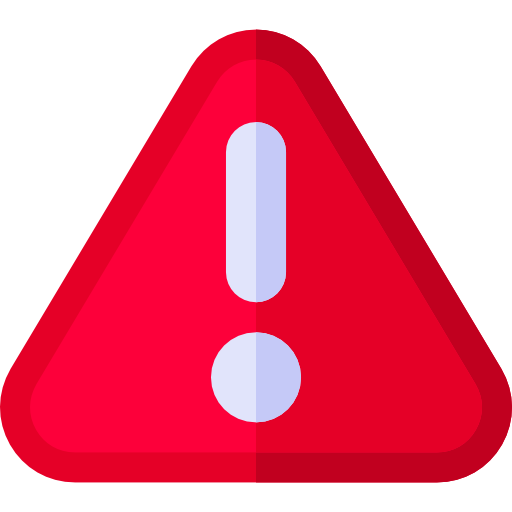 Alert: Many courses aerate in the early spring, meaning they punch holes in their greens to help the grass get water and nutrients. Inquire about the course's aeration schedule and do not host your outing within 3 weeks after they aerate.
What about cost?
Cost is less of a consideration than return. High-end golf events can make more money at an expensive course since they can charge higher ticket prices.
Discuss with each course their pricing options. Big events pay a flat fee to reserve the course for a day (usually around ~$12k for a decent course), while smaller events pay per player (usually around ~$60/player + food costs).
Event Date
The most common time of year to throw golf events is June through August due to the warm temperatures and predictable weather. The most desirable day of the week to throw a golf event is Saturday, though many private courses allow events only on Mondays when their course is otherwise closed to members.
Expect prices to reflect the demand. Your committee should begin the search for a date by answering the following questions:
What time of year are we most likely to be able to get people to attend?
What conflicting events or holidays must we avoid?
Will we have enough planning time to be successful if we select that date?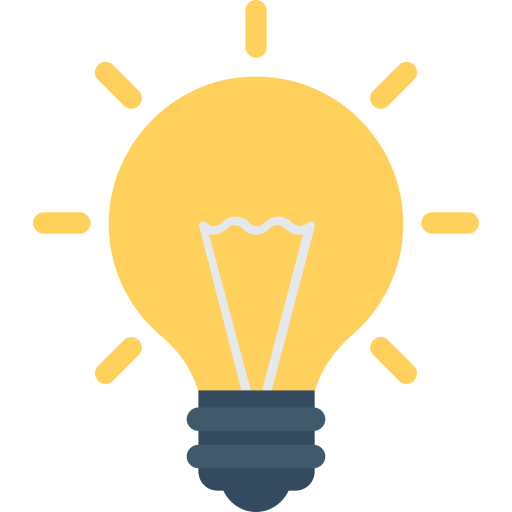 Pro Tip: If your event is in an unpredictable climate, buy weather insurance so you still raise money even if Mother Nature doesn't cooperate.
Time
Most big tournaments are shotgun starts, meaning that all teams start at the same time, just on different holes.
Shotgun starts require all course patrons who are not affiliated with the tournament to be off the course (or at least off a subset of holes on the course) before your participants can tee off.
For this reason, golf courses typically want to schedule your shotgun in the late morning or early afternoon so early golfers not associated with your event have time to finish their rounds. This works for your event as well since you will want time to set up in the morning, and participants can sleep in.
Smaller events may instead use tee time starts, which are generally less expensive and available on more dates than shotgun starts. The downside to tee time starts is that the first group will finish well before the final group.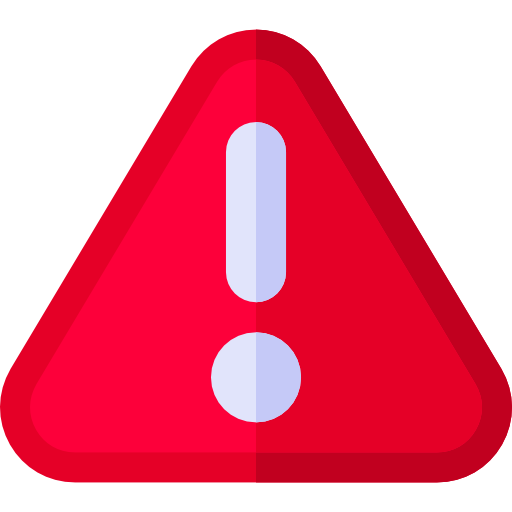 Alert: Avoid groups not finishing their round due to darkness. This can be an issue if you host your event outside of daylight savings time. Budget five hours for the round, plus an additional hour or two in case of weather delays.
Sign the Contract
Once you decide on a course, date and time, the golf course will prepare a contract for you based on your event requirements. The contract commits the course to reserving tee times for the specified date and to delivering other requested services. You will provide a deposit at this time, usually many months in advance of your event.
Then, around 10 days before your event, you will need to pay the course an additional deposit covering the fees for a certain number of players. This helps the golf course know precisely how many tee times to reserve and prepare their food operation.
Chapter 4: Event Software
Before you advance further, consider purchasing event management software. Implementing the proper tools at the beginning will keep you organized, give your event a professional look, and ultimately help you raise more.
Golf Event Management Software
Golf event management software, like EventEase and GolfGenius, provide several features to streamline your event:
Landing page to collect registrations, sell mulligan packages, collect donations & more
Crowdfunding tools so supporters can raise more money through their network
Email solutions to communicate with registrants
Tournament management tools: create foursomes, hole assignment and scorekeeping
Financial reporting
The pricing will vary by software service, but most every product varies it's pricing by event size.
Event Ticketing Software
An alternative to golf event management software is a more general event ticketing software like Eventbrite. While you won't have the golf-specific tournament management tools, you'll get many of the other benefits with regard to event registration.
One advantage to using a general ticketing solution is the ticketing and email marketing features are superior. For example, Eventbrite integrates with Facebook so supporters can register for your event from your organization's Facebook page.
Mobile Bidding Software
If you are having a silent auction, mobile bidding software like TravelPledge Auctions or ClickBid can increase your bidding activity. Rather than placing bids on paper, bidders submit their bids through their phones and are notified when they are outbid.
Mobile bidding software also speeds up checkout significantly since winning bidders can pay through their phones instead of standing in a long checkout line.
Should we use mobile bidding?
Mobile bidding can be great for large silent auctions, because it prevents people from crowding around tables to read descriptions and place bids. People may also bid from home during your event!
Since golfers will be out on the course for 5+ hours before the silent auction, their phone batteries may be drained. Supply ample charging options throughout the silent auction venue.
While mobile bidding can also be used for live auctions, most organizers stick with bidding paddles to create excitement and interactivity.
Need Charity Golf Auction Software?
TravelPledge Auctions is free and simple auction software that is perfect for your golf outing. Let golfers bid before, during and after their round!
Chapter 5: Set the Schedule
The next step to planning your golf outing is to outline the day. While you may have decided on a start time with the course, you still need to determine the start time of event-day registration, silent auction, banquet and other activities.
Example Schedules
While your event's schedule may differ, here some typical tournament schedules.
Large Tournament With Live Auction
| | |
| --- | --- |
| 10:00-12:00 AM | Committee and volunteers set up tables, tents and signs |
| 12:00-1:15 PM | Guests register, eat a box lunch and hit range balls |
| 1:15-1:30 PM | Honorary Chair welcomes players and course pro reads the rules |
| 1:30-1:45 PM | Carts head out to their starting holes |
| 1:45-6:30 PM | Golf |
| 6:30-7:00 PM | Cocktail reception |
| 7:00-7:15 PM | Dinner served and players seated with meals |
| 7:15-9:00 PM | Live auction, awards & drawings |
Medium Tournament With Silent Auction
| | |
| --- | --- |
| 6:00-7:00 AM | Committee and volunteers set up tables, tents and signs |
| 7:00-8:00 AM | Guests register, eat a continental breakfast, and hit range balls |
| 8:00-8:15 AM | Honorary Chair welcomes players and course pro reads the rules |
| 8:15-8:30 AM | Carts head out to their starting holes |
| 8:30 AM - 1:00 PM | Golf |
| 1:00-2:30 PM | Buffet lunch, silent auction, awards & drawings |
Chapter 6: Food & Beverage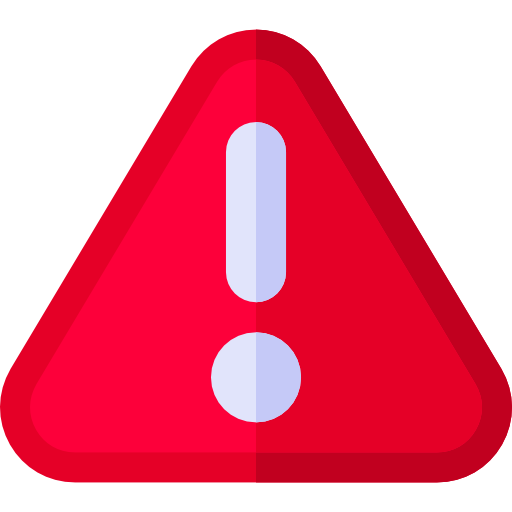 Alert: Golf courses that provide food services likely have restrictions about using outside food vendors to your event. Inquire with the golf course about their menu options before proceeding.
Due to the length of golf events, you will need to provide multiple meal services to keep your guests nourished and hydrated.
Pre-Golf Meal
For morning events, the pre-golf meal is typically a continental breakfast so attendees have something in their stomachs before hitting the course. Consider breakfast burritos and a bloody mary bar if you really want to make an impression.
For afternoon events, a boxed lunch with a deli sandwich and chips is standard. Players can eat the boxed lunch before heading out or take their food to the course.
Double check there are enough gluten free and vegetarian options to go around to accommodate guests with dietary restrictions.
On-Course Beverages
Water
For summer events, your #1 priority is to make sure each attendee has water available to them. Not only is water important to guest experience, but it also is a safety concern. The last thing you need is someone leaving in an ambulance due to dehydration.
Assign a volunteer or course staff to be in charge of refilling water jugs throughout the course. On hot days, water jugs empty very quickly. Additionally, keep a portable cooler stocked with bottled water at every par 3, since that's where play gets backed up.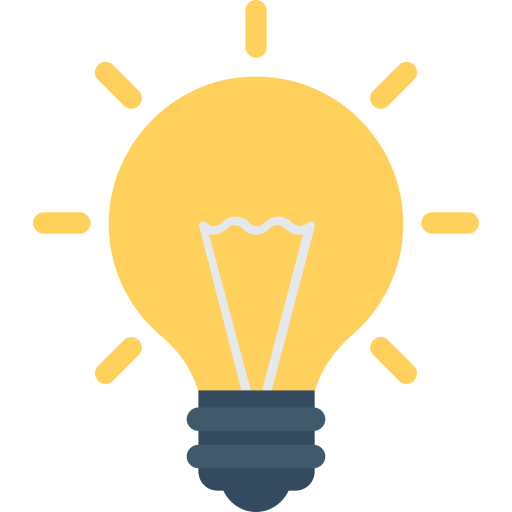 Pro Tip: If your course allows you to supply water to guests, don't charge for each bottle you sell. It's cheap to provide with a huge benefit to players. On-course volunteers can even offer the free bottle of water as an icebreaker before selling a contest ticket.
Alcohol
Ask your course about their alcohol packages. Most courses have four options:
Master tab: All drinks a tracked and charged to your organization.
Drink tickets: Players receive 2-3 tickets valid for any beverage on course. The event organizer pays for these tickets ahead of time.
Restricted drink tickets: Just like regular drink tickets, except they can be redeemed for beer, wine and soft drinks only.
No tab: Guests purchase their own drinks.
For higher-end events, go with the drink ticket or master tab option. Shelling out cash, even small amounts, fatigues donors, and you want to save their giving energy for contests, donations and auction bidding.
In addition to the golf beverage cart, nicer courses offer drink station packages as well. The course supplies the materials and bartender to serve specialty cocktails or beer.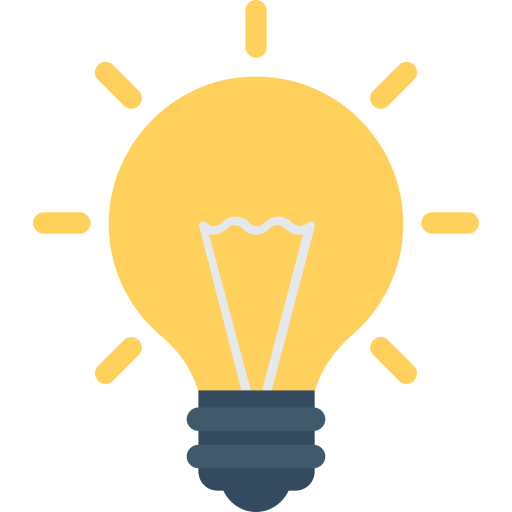 Pro Tip: More alcohol isn't always better for fundraising. Drunk golfers are often too tired to stick around for your banquet and auction. They also increase your risk of an adverse event.
Post-Golf Meal
After the round, golfers will be hungry, which is why a buffet is the safest choice. The buffet should be ready as soon as the first team returns from the course so players are fed immediately and no line builds up.
Cheeseburgers and hot dogs are the most common fare, though sliders or a BBQ beef brisket platter can elevate the meal. As with the on-course beverages, provide plenty of water stations in addition to a bar.
An alternative to the buffet is passed appetizers. Silent auction bidders can browse the items and have the food come to them.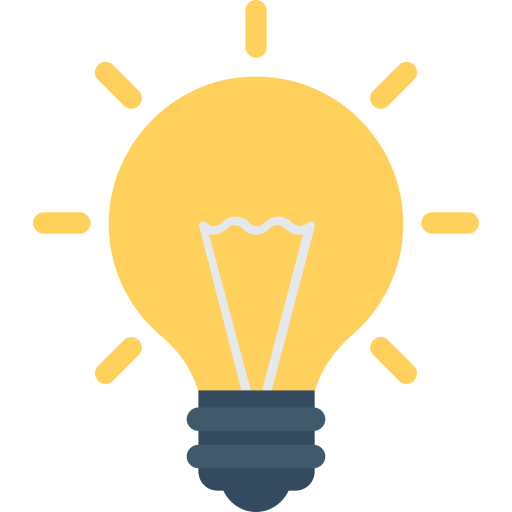 Pro Tip: If running a silent auction, avoid sticky food (e.g., ribs) so people keep clean hands for writing their bids. Additionally, avoid carving stations because it will create a line of people who aren't bidding!
Dinner at Live Auction Events
If you have a live auction, a buffet can be problematic because you don't want people leaving their seats for seconds while the auction is going on. However, buffets are preferred by hungry golfers since they get served right away.
If you opt for the buffet route, serve the food as soon as the first people come off the course so they finish eating as soon as possible. Once people are in their seats, give some brief inspirational remarks, then start the auction.
Alternatively, have a cocktail hour with passed appetizers or hors d'oeuvre stations available as soon as players come off the course. Then, migrate donors to the main dining area for a served dinner and live auction.
Chapter 7: Contests & Revenue Boosters
Side games are a part of virtually every charity golf event. Not only do they generate donations, they give your event a "fun factor" that will keep guests coming back.
Sell entries into side games during signup, event day check-in, and on the course. Below are some of the classics, though anything can become a game so get creative!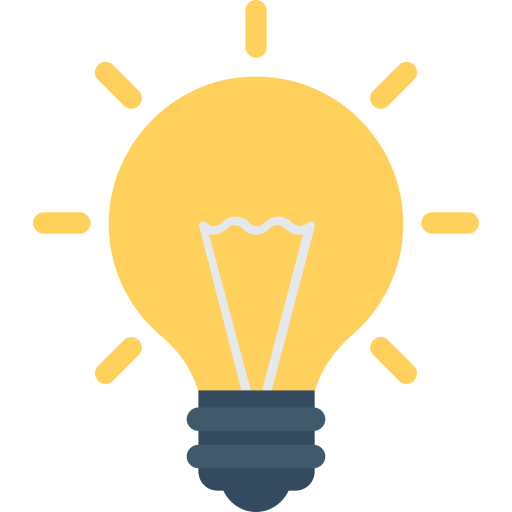 Pro Tip: Offer a "Super Bundle" during registration and check-in that includes entry into all contests to save time and encourage upselling.
Mulligans
Usually priced around $5 each, mulligans allow players to re-do an errant shot to improve the team's score. These can be huge revenue generators so sell them during registration, check-in and on the course.
Skins Game
The Skins Game rewards teams for scoring the lowest particular holes. They are great for benefit golf outings since 1) There may by ties on all the holes (hence, no skins won); and 2) Winners of skins may opt to donate back their winnings.
Long Drive
The Long Drive is a golf scramble staple. Pick a straight hole with a wide fairway to include the most contenders.
Closest to the Pin
Another golf scramble staple. Short, downhill par 3's make for for good selections since players can see what they are shooting for before they hit.
Putting Contest
Choose an impossible putt on the practice green to reward those who make it. Some tournaments require players to sink a 10-footer before advancing to the long putt to limit the chance of someone winning.
Long Putt
Reward teams for sinking the longest putt on a particular hole. Consider placing this contest on a long par 3 or difficult par 4, where there will be lots of long birdie putts.
Straightest Drive
Paint a line down the middle of a fairway to see who can come closest. Straightest Drive contests pull in long and short hitters alike.
Hole-in-One
Offer a vacation package or other amazing prize for the first hole-in-one on the par 3 of your choice. The insurance company may require you to provide a witness. Alternatively, skip the insurance and give a cash prize equal to your contest proceeds if someone sinks it.
Beat the Pro
Station a scratch (or better) golfer on a par 3 who always hits first. Allow players to wager they can get closer. You keep the wagers when the pro wins – a great bet!
Gambling Hole
A modification of Beat the Pro, the Gambling Hole lets golfers wager on themselves to hit their tee shot within a 20-foot circle on the green.
Marshmallow Driving Contest
It's exactly what it sounds like. See who can drive a marshmallow the farthest.
Pro for Hire
Set up a long hitter on a par 5 and let teams hire the pro to hit their t-shot. Take the pressure off the pro by giving teams a "drop area" in the fairway if the pro hits a bad shot.
Tee Off from the Reds
Give teams the opportunity to play long hole from the forward tees.
Thrown Shots
Allow golfers to choose to throw one of their shots instead of hitting it with their club. Thrown shots are a huge hit among novice golfers who hate to hit chip shots.
Raffle or Sweepstakes
Include entries the registration fee and sell additional tickets at the event. Prize drawings are a great way to get golfers to stick around after the event for your dinner and auction. If running a raffle, follow all rules & regulations.
Helicopter Ball Drop
A helicopter ball drop functions exactly like a raffle or sweepstakes, except instead of drawing a ticket, numbered golf balls are dropped out of a helicopter and onto a green. The closest to the hole wins the prize.
Driving Range Contest
Place an inflatable pool on the driving range about 100 yards out and give a prize to anyone who hits it in.
Merchandise
Sell golf shirts and other clothing items during signup to generate revenue and build your event's brand.
---
Drum Up Support
Chapter 8: Tickets
The most important driver of your event's success is golfers. Not only will you earn revenue from the tickets, getting the right attendees at your event will increase your proceeds from sponsors, side games, donations and auctions.
Ticket Packages
Prepare a ticket option to accommodate each of the following:
Partial team: A partial team could be a single golfer, or group of two or three golfers who want to play together but can't form a complete team. You will need to match them with other partial teams.
Full team: This group of four is a complete team who wants to play together.
Non-golfer: The non-golfer wants to attend your banquet and otherwise show support without playing.
Base Pricing
The optimal ticket price depends on the course and your supporters. Most events charge around double what the course is charging per player. The average ticket price for benefit golf events is around $150/player, though, a top-tier event may charge much more.
For non-golfers, still charge a decent amount, around equal to the amount you charge golfers minus the fees the course charges per player. Free or inexpensive tickets may encourage some potential golfers to save a few bucks by not playing.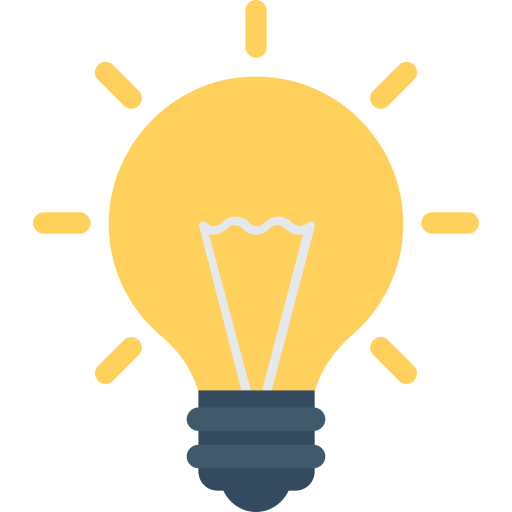 Pro Tip: Arrange a golf clinic for non-golfers and children that takes place while everyone else is out on the course. This will help you justify the higher ticket price.
Add-ons
During signup, registrants should be able to add additional items to their cart for an upcharge. For examples:
Mulligans (individual and team) for better scores
Contests and raffle entry
T-shirt or polo purchase
Cash donation or sponsorship
Incentives
Use incentives to encourage your supporters to register early, invite their friends and purchase add-ons. Here are a few strategies:
Give an early bird discount for registering by a certain date.
Automatically enter registrants into a prize drawing.
Provide a discount to full team signups (vs. partial teams) to encourage people to get their friends to play.
Bundle add-ons, like having a "Super Package" which includes 12 mulligans and entry into all contests.
Publish what add-on prices will be on event day so people purchase them ahead of time.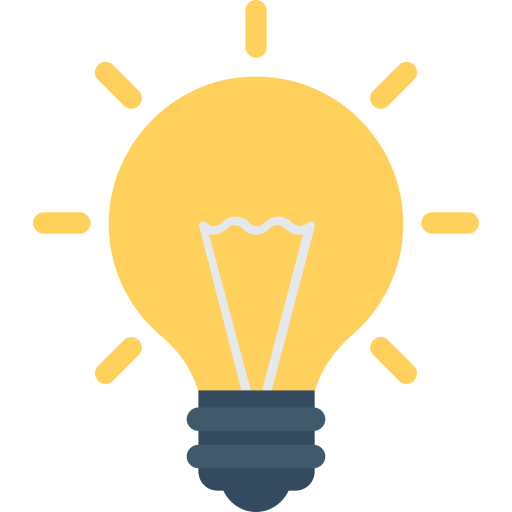 Pro Tip: Sell a limited number of VIP packages at a 4x markup, complete with preferred parking and seating plus a dedicated beverage cart that follows the foursome around the course.
Get the Word Out
As soon as you have your event date and location, notify your supporters via email of this information even if you are not ready to take registrations. This ensures your most ardent supporters write your event on their calendar.
Around three months before your event, you should be ready to take registrations. Here's how to get the word out to the broader public:
Word-of-Mouth
Word-of-mouth marketing is when you take action to get people to tell their social circle about your event.
Committee & Volunteers: Challenge your committee, board, and volunteers to each personally invite 10 people to your event.
Kickoff Event: Host a mixer at a private home for your top donors and ask them to refer someone else who might be interested.
Captains: Captains are participants who volunteer for the extra responsibility of filling a second foursome.
Honorees: Encourage your honorary chair and awardees to fill a foursome or two.
Social Media: Enter anyone who refers someone or who uses your hashtag on social media into a prize drawing.
Referrals: During signup, as registrants for the email address of anyone who might be interested so you can send them an invitation.
Buzzworthy Add-on: Randomly draw one attendee to take a single shot for $1M…it's cheaper than you think to insure!
Email
Email is a cost effective way to let your supporter base know about your tournament. Test subject lines and content to see what gets the most opens and clicks. Generally, text-based emails that look like they came from a friend perform best.
Phone Calls
Increasingly, people hate receiving phone calls. It's also not the ideal method to collect payment and issue tickets. That said, phone calls can serve the purpose of building awareness of your event, and alert people to check their emails for an invitation.
Snail Mail
If you have donors' physical addresses, consider sending a save-the-date and invitation via snail mail. Although you'll pay in printing and postage, the physical mailer gives something for interested recipients to post on their fridge.
Facebook & Other Social Media
Facebook is a free way to let followers learn about your event, as well as let newcomers find out about you using it's Discovery feature. Even more valuable is that your followers can forward the invitation to their friends, so you can expand your reach.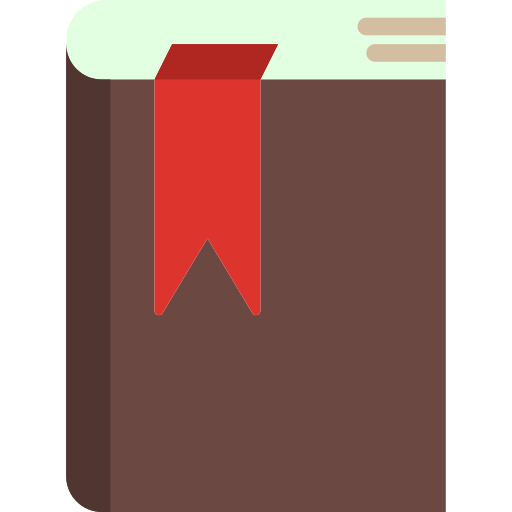 Community Advertising
A benefit to golf events relative to galas is that some local golfers will play in your event even if they have no affiliation to your caust.
The resourceful event planner can get the word out in the community relatively inexpensively:
Ask the golf course to display your flyer in the pro shop and on their website.
Ask sponsors and vendors to put a flyer their window.
Post your event on any online community calendars.
Contact your local newspaper and radio stations to learn about promotional opportunities.
Create a Google ad that shows up to people searching for golf events in your area.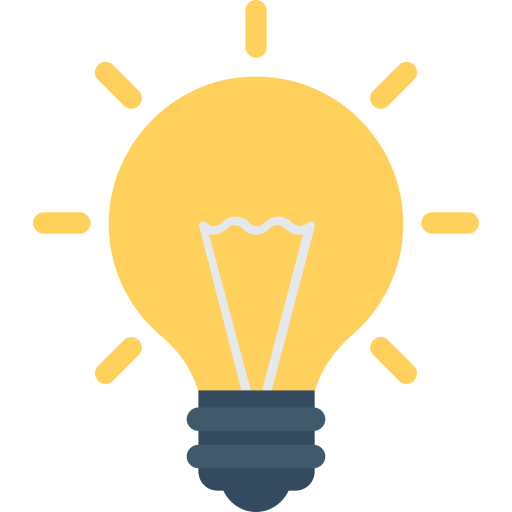 Pro Tip: Many local golf courses are owned by the same ownership group. If that applies to your course, see if you can display your flyer at sister courses.
Homepage & Email Signature
Work with your webmaster to post your event details on your homepage. Similarly, all committee members should add a link to their email signature saying "Join us for our golf fundraiser" with a link to your signup page.
Additional Notes
How Should You Collect Signups?
We discussed in Chapter 4: Event Software that you will need a software service to collect registrations. It is also (decreasingly) common to collect registrations by paper form and check. Golfballs.com has a nice registration template.
This latter method saves credit card processing fees, though it is less convenient for many guests. Most online ticketing services let you pass the credit card fees to registrants as a surcharge at checkout so you come out even either way.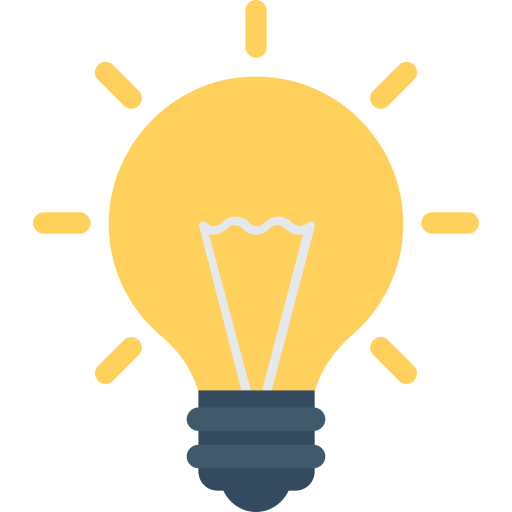 Pro Tip: Ask partial team registrants for their handicap or other indication of golfing ability so you don't team a bunch of novices together.
How Many Tickets Can You Sell?
For most 4-person scrambles, the maximum number of players you can have is 128, or 32 teams. This means that you start two teams on every par 4 and par 5 and one team on every par 3. Most courses have four total par 3's, which is how we arrived at 32 teams.
Again, 32 teams is the maximum you can have for one course, and you will still have a very long day of golf. If you expect extremely high demand, you have four options:
Raise ticket prices.
Host your event at a 36-hole course, running two concurrent tournaments.
Have a morning shotgun start and an afternoon shotgun start, with a lunch and banquet in between.
Utilize tee times instead of a shotgun start.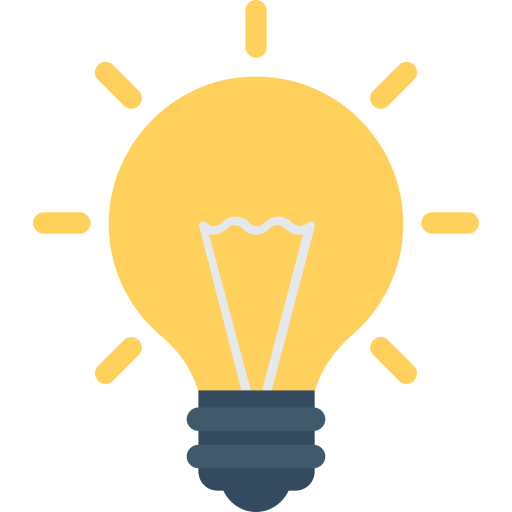 Pro Tip: When you are near to selling out your event, encourage people who haven't signed up to get the tickets while they last. Nothing spurs action like scarcity.
Chapter 9: Sponsors
A huge part of charity golf event revenue comes from sponsors. Local businesses sponsor golf events to support special causes and build goodwill within the community.
Sponsorship Packages
The first step to getting sponsors is to build your sponsorship packages. Below are the common sponsorship levels, though you may need fewer levels if your event is smaller.
Title Sponsor: The Title Sponsor gets their name added to the event title (e.g., "XYZ Charity Golf Tournament Presented by Bill's Barbershop"), in addition to other premium recognition. The Title Sponsor may choose to speak at your event.
Supporting Sponsors: Supporting Sponsors get all the recognition the Title Sponsor gets except they do not get their name attached to the event title. It is common for title and supporting sponsors to get complimentary team entries into your tournament.
Contest Sponsor: The Contest Sponsor gets their logo on tee signs on contest holes in addition to recognition on tournament banners and event website. You can have one sponsor per contest or a single sponsor for all contests.
Cart Sponsor: Cart Sponsors get their logo on the golf carts in addition to recognition on tournament banners and event website.
Hole Sponsors: Each Hole Sponsor get their logo on a tee sign at a designated hole in addition to recognition on tournament bannders and event website.
Prize Sponsors: Prize Sponsors support your event with a donated item, like a golf club, that can be given to winners of on-course contests. The sponsor's logo is placed on promotional materials for the contest and they are thanked when the prize is awarded.
You can sell packages to sponsor additional items at your event, like scorecards, meals, pin flags and awards banquet. Additionally, sponsors may furnish branded swag for your welcome packet for golfers.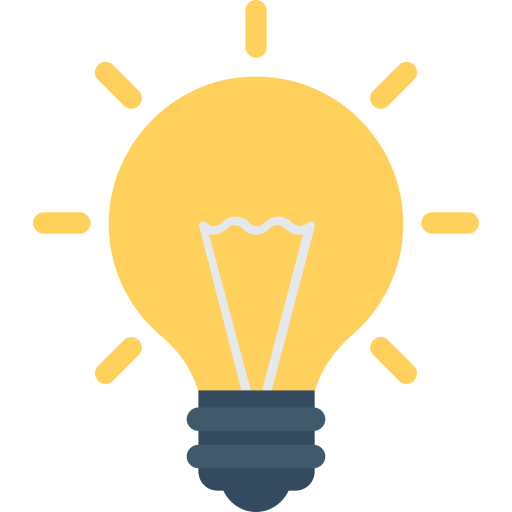 Pro Tip: For well-established events, sell a multi-year sponsorship. For newer organizations, sell a sponsorship packages that covers multiple events throughout the year, not just your golf tournament. For repeat sponsors, try to move up their sponsorship level each year.
Selling Packages
Targets
Although you have a Sponsors Chair on your committee, selling sponsorship packages is a team effort. Each committee member and board member should be tasked to sign up at least one sponsor at any level.
Good sponsor targets include:
Committee members' personal connections to generous businesses and individuals
Vendors and services your nonprofit writes checks to
Businesses that sponsor other golf events (and see the promotional value)
Conversely, businesses that competing event organizers forget to ask
Businesses that align with your cause
Businesses that serve the affluent golfer demographic (e.g., car dealers, real estate agents, financial service providers)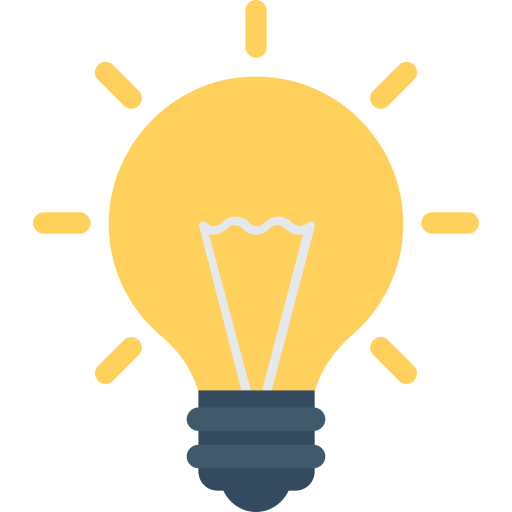 Pro Tip: Access a business directory or review your chamber of commerce's website for a list of local businesses.
When to Ask
Many businesses make budgets for marketing at charitable events early in the fiscal year. Often, this happens in October or November each year.
While your golf tournament may not be until July, make the ask for sponsors as early as you can and record the response. You may hear, "Sorry. We've already allocated our budget this year" to which you should respond "When do you typically make your budgeting decisions?" so you don't miss out next year.
The Approach
Your Sponsors Chair should furnish everyone with a sponsor signup form and a prospectus highlighting your event's marketing reach.
Have a professional designer format your prospectus that explains exactly what kind of promotion is included at each sponsor level. Potential sponsors pre-judge the type of promotion they will receive at your event based on the sharpness of the prospectus.
When it is time to make the ask, remember these tips:
Be Specific: Suggest to each target sponsor precisely which level they should sponsor at.
Be Thorough: Ask everyone on your list. You'll be surprised who sponsors!
Remove Barriers: Pre-fill any forms. All they should need to do is sign.
Don't Apologize: It is never an imposition to help a friend or colleague.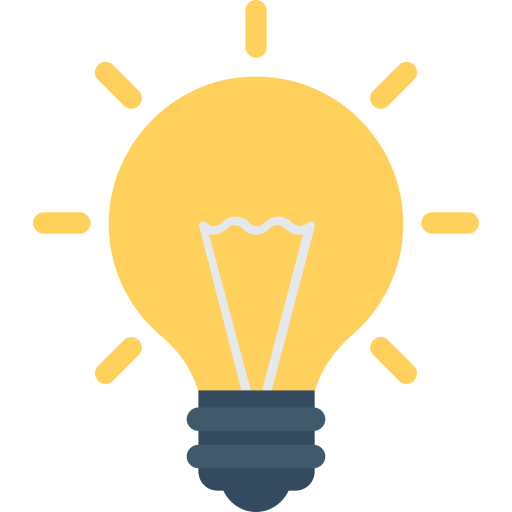 Pro Tip: One key reason businesses sponsor golf tournaments is to make connections. Have registrants submit a short bio so sponsors can list people to connect with at the event.
When a Business Says "No"
Here are some ways to extract value from the rejections:
Get feedback: Businesses usually decline to sponsor because they don't have money in the budget, your cause doesn't align with their giving philosophies, or they don't believe your event will deliver enough promotional benefit. Use the feedback to perfect your pitch for other businesses.
In-kind donations: Perhaps a restaurant doesn't want to be a title sponsor, but they could make some gift cards available as prizes or auction items. Similarly, a printing service could print your signage for free. You won't know if you don't ask.
Referrals: Ask all businesses if they know of any other businesses who may be interested in becoming a sponsor.
Chapter 10: Prize & Auction Procurement
The steps to procure contest prizes and auction items mirror the steps to procure sponsors. Rather than asking for cash contributions, you are asking for items to sell.
Donated Items
All other things equal, fully donated auction generate the biggest net donations since they have no cost to your nonprofit. Though, cold calling business for donated items is a daunting task.
Avoid cold calling by focusing on the "Who" befor the "What".
List the people you know, like yourself, spouse, immediate family, closest friends, co-workers, neighbors, extended family, places you shop, professionals, and vendors. Then, see if they have something to donate.
What Are Some Good Auction Item & Prize Ideas?
Since you are having a golf event, anything golf-related will likely appeal to your audience. This could be clubs, balls, apparel, training aids, memorabilia and golf foursomes.
Other popular items include trips and experiences. For a list of ideas, check out The Ultimate List of Auction Items and The Ultimate List of Raffle Baskets.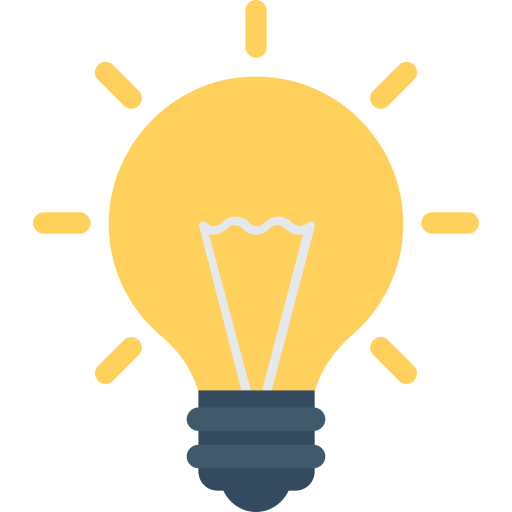 Pro Tip: "Bundle" the smaller donated items you receive into baskets. For example, put together a basket of restaurant gift certificates and market it as "Dine out for a year."
Partially Donated Items
If you can't fill out your auction lineup with fully donated items, partially donated items can fill the gaps and give your auction a "showstopper" item to get the audience buzzing.
Often, businesses are willing to donate prizes at cost (or less), but ask that you pay a small amount to defray their costs.
Need Auction Items?
Find local golf, B&B stays, wine samplings, yacht cruises, luxury vacations, glamping adventures and more for your auction, donated by generous businesses.
Cash
The last category of prizes is cash. Although cash won't work for an auction, it will work for as a contest prize or prize for the tournament medalists:
Cash appeals to all recipients.
You can't lose money with cash prizes if you calculate the prize as a percentage of proceeds (e.g., 50/50 raffle).
Winners of cash prizes often donate the prize back to your cause.
Winners can use the cash to pay their tax liability, instead of paying out-of-pocket if they were to win a vacation.
---
Get Ready for Event Day
Chapter 11: Signs, Swag & Merchandise
At least a month before your event, you should have a good idea of your event attendance and sponsors. That means it's time to place orders for anything that requires a logo on it.
Logos
Ask your sponsors for an image file of their logo. Since this logo will be enlarged on banners, it is important you obtain a high-resolution file with a transparent background.
AI and EPS files are preferred since they are vector graphics, meaning they can be enlarged without getting pixelated. High-resolution transparent PNG files are a good alternative.
Place the Order
Signs and Banners
Work with a local print shop or online retailer to order your signs and banners. You will need:
Tournament banner
Hole Sponsors' signs
Directional signage (e.g., where to find check-in)
Signs that advertise contest entry sales
Mission-focused signage
Any other signs to promote your sponsors
The print shop likely has templates you can use, or you can find some online. Alternatively, hire a professional designer on a site like Fiverr.
Swag
Before ordering your own swag, ask your sponsors if they want to include something the goody bag you give guests. Additionally, ask local retailers, especially golf retailers, if they want to add an item.
You will want to include something in the swag bag with your logo on it as well, but wait until you see what donated goodies you get. Some good swag ideas include:
Water bottle
T-shirt or polo
Gift card
Golf equipment (balls, tees, glove, towel, divot repair too)
Power bars
First-aid kits
Beer koozie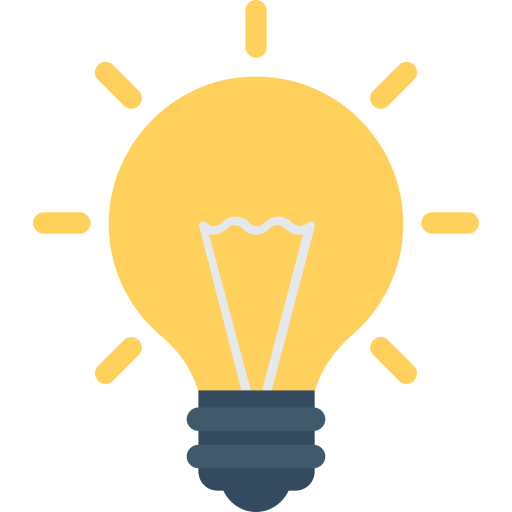 Pro Tip: It's nice to hand out swag bags before the event so people can use the items, like a divot repair tool, during their round. For this reason, include only smaller swag items that people can stuff in their bags.
Merchandise
Selling merchandise is a great way to increase your event revenue and turn attendees into walking billboards for your event year-round. Common merchandise includes polos, pullovers, hats, towels and umbrellas.
Ordering merchandise is tricky because it's difficult to gauge demand. Here are some strategies to minimize your risk:
Make your most expensive merchandise only available for pre-sale. Then order the exact amount.
Use your pre-sale data to learn the rough size distribution of your audience. For most audiences, your shirt sizes should use the 1S-2M-3L-3XL-1XXL ratio.
Order some merchandise with your event logo and year and other merchandise with just your organization's logo (no year). Try to sell out the event logo merchandise first, since you can save the organization logo merchandise for another event.
Chapter 12: Competition Planning
While your event is meant to be fun, that doesn't mean the golf competition doesn't matter. Many golfers will be quite competitive, and a tournament that feels "official" will add to their enjoyment.
About ten days out from your event, prepare the following details:
Submit Final Numbers to Course
While you may have signed your contract months ago, your course will need to know precisely how many golfers to expect so it can reserve tee times, prepare carts & rental clubs, and make food arrangements. You will also pay your estimated final invoice at this time.
The course will likely let you add a few additional signups to your numbers if you get some last-minute registration. You will end up paying for either the estimated amount or the actual amount, whichever is greater.
Build Foursomes
For registrations that submitted complete teams, this step is already done since you already know who wants to play together. For your partial team registrations, match separate submissions to make foursomes (and a few threesomes).
Steps to Make Foursomes
Start by pairing your twosomes together to make foursomes. Your singles are your most valuable asset since they can join partial teams of any size so you want to "preserve" them until the end.
If you're left with one twosome, add a single to make it a threesome. Now, you should have only threesomes and singles left.
Assign a single to each threesome to make foursomes. If you run out of singles, you're done – the remaining teams will just play with three.
Otherwise, place your remaining singles in teams of four and three. You can guarantee at least of threesome for every single if you have three or more singles left after Step 3. If you have one or two stragglers after Step 3, downgrade one or two foursomes from Step 3 to a threesome and make the stragglers a threesome.
Who Goes With Who?
The previous section was the science to make foursomes. This section is the art. You need to match strangers together to maximize their enjoyment of the event. Here are some criteria:
Golfing ability: An all novice team will slow up play for everyone and have a potentially embarrassing high score.
Tee boxes: Your rules may allow players to use a forward tee based on age or gender. Ideally, two people paired in the same golf cart should play from the same tees since it is faster.
Connections: Team up golfers in related industries to maximize the chance of a meaningful professional connection.
Drinking habits: It is common among some golfers to get drunk while they play. If you know whom these people are, don't team them with people who will take offense.
Donor value: Have your biggest donors play on a team of four to maximize their enjoyment. Teams of three have a worse chance to perform well and will feel like the golf is taking forever behind the foursomes.
Starting Holes
For your shotgun start, here's how to assign teams to starting holes:
Begin by assigning one team to each hole. If you have fewer than 18 teams, prioritize the holes closest to the clubhouse.
If necessary, assign a second team to some holes. For example, 7A would be the team that tees off first on hole 7, and 7B would be the team that tees off second on hole 7.
Rules for "Doubling Up" Holes
Do not start two teams on a par 3, and even try to avoid starting two teams on holes that immediately precede par 3's.
If possible, avoid starting two teams each on consecutive holes.
Start two teams on par 4's that immediately follow par 5's, since par 5's take the longest to play for the group behind.
Place your most important donors in the A groups so they finish their rounds first and get back for the silent auction.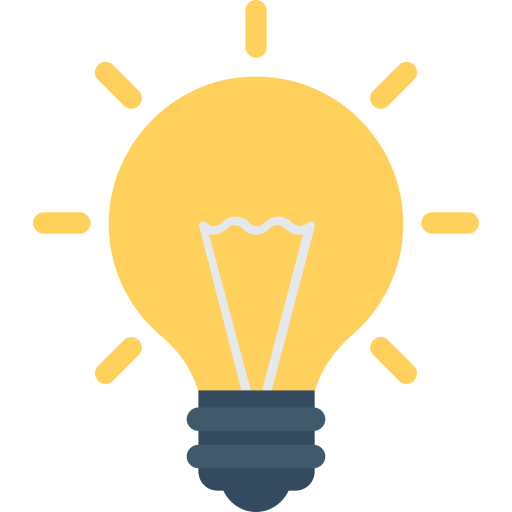 Pro Tip: If the above tips are confusing, ask your course which holes to double up. They will surely know.
Scorecards
The scorecard needs to have the hole lengths from each tee, a place to record the score, each team members' names and the starting hole. Typically, the starting hole is indicated by highlighting the hole number and writing in "A" or "B" if there are two teams starting on that hole.
Many golf events simply use the course's scorecards and write in the names of the participants. If you are using golf tournament management software, print custom scorecards out of the system with team members listed. Custom scorecards give your event a professional look and provide the opportunity to add a sponsor's logo.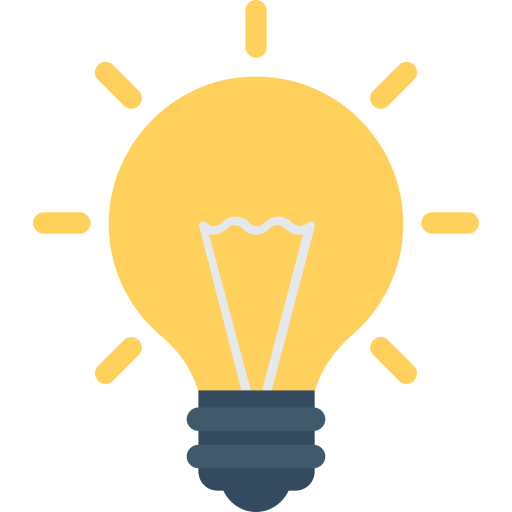 Pro Tip: Your course likely has a tournament management system that can print scorecards. They will likely include scorecard printing in your tournament package.
Rules Sheets
Ask your golf course if they have a standard rules sheet you can use. Then customize the rules as necessary. The rules should cover:
How the competition format works
Which tees are being played for each age group and gender
How far a ball can be moved (typically one club length) and whether it can be moved from rough to fairway
Max score on a hole (some scrambles have a "bogey max")
Max number of putts on a hole (some scrambles have a "two putts max")
What to do if you don't know the rules (typically play two balls and ask the rules official later)
Tiebreakers (typically a scorecard tiebreaker starting with the most difficult hole according to handicap)
Special rules for the course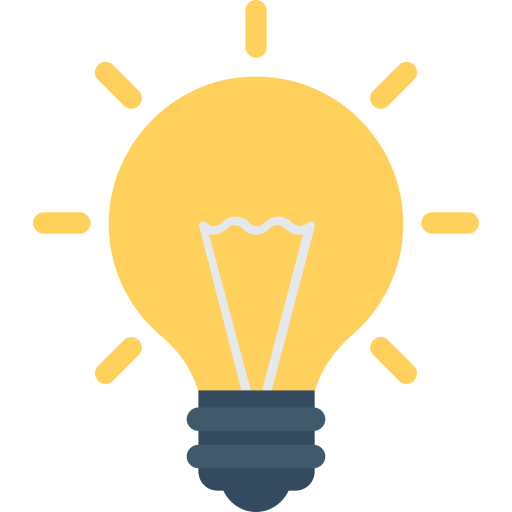 Pro Tip: Include on your rules sheet contact information for the organizer, pro shop and emergency services.
Additionally, create and print any rules sheets for your contests. This is especially important if you took out insurance on a hole-in-one prize and the policy has eligibility rules.
Cart Signs
Cart signs communicate to players which carts they should use and their starting holes. You will have two identical cart signs per team, each on a different cart.
Most carts have a cart sign holder in the top of the windshield area, where you can slip in a piece of paper (the cart sign).
Chapter 13: Silent Auction Display
When creating a silent auction display, you want to maximize the perceived value of each item. Here are the key elements of the silent auction display:
Flyers
Print a flyer with promotional information and display it on an easel or photo frame behind the bid sheet. This makes it easier for bidders to browse experiences without bending over to read the bid sheet.
Item Descriptions
Descriptions must be complete, accurate and exciting. What makes the description exciting are not flowery words, but accurate words. Bullet points are OK!
If there are blackout dates or restrictions, be sure to list them. If the bidder is left to assume information, they will assume incorrectly and that will hurt the bidding.
Fonts
Guests will be reading the descriptions from a distance, often from 3 to 8 feet away. They will not bend down to normal "reading distance" to see the descriptions, so font size is critical.
Use a large font size, around 16 points. Also, avoid "fancy fonts" that may fit your theme but make descriptions difficult to read.
Bid Sheets
If you're not using mobile bidding, the bid sheet is where bidders will record their bid in the silent auction. Even if you are using mobile bidding, having bid sheets available in case of an emergency is a good idea.
Ideally, the bid sheet is 3-part carbonless form (learn why in Chapter 18: Cashiering & Item Pickup), and includes the following:
Auction Section
Item Number
Description & Restrictions
Fair Market Value
Starting Bid & Bid Steps
Buy-it-now Price
Field for Bid Number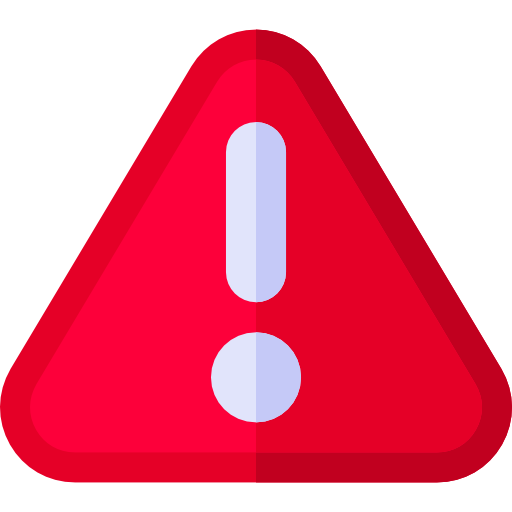 Alert: Do NOT require personal information on bid forms, such as name, email, or phone number. People may not want others to know what they bid on, or they may not want to upset their friend whom they outbid. Use bid numbers only.
What Should the Starting Bid and Bid Steps Be?
For fully donated items, start the bidding at 30% of the fair market value (FMV). For fixed-price consignment items, add 10% to your cost if the item sells. And for TravelPledge items, use the minimum bid we provide you.
Pre-print bid steps on your bid sheets so guests don't have to do any mental math. Your bid steps should be about 10% of the value of your item. You should have around 14 steps, with the 1st step being the starting bid and the 14th step being the "Buy-it-now price".
Example: Suppose you have a fully donated item valued at $500. Then your starting bid would be $150, and the following bids would be $200, $250, etc…all the way until a buy-it-now price of $800.
Tables, Sound & Lighting
Now that you've got your flyers and bid sheets, it's time to lay out your silent auction items. The display portion of your silent auction is not a time to cut costs. Invest in extra tables and lighting if needed. You will make your money back and more with higher winning bids.
Budget two linear feet of table frontage per item.
Keep at least eight feet of walking space between tables.
Use circular or serpentine tables instead of rectangular tables to help bidder flow.
Test the lighting at the same time of day as your event.
Use props to display items at varying heights.
Add a mission-based message (or photo) on an easel in the center of each table.
Minimize any cellophane on your auction baskets.
Install a great sound system to build excitement, deliver announcements, and close out auction sections.
Need Auction Items?
Find local golf, B&B stays, wine samplings, yacht cruises, luxury vacations, glamping adventures and more for your auction, donated by generous businesses.
Event Day
Chapter 14: Setup & Registration
Setup
On event day, your committee should arrive around two hours before registrations start to set up. Volunteers can show up about 30 minutes before registration starts.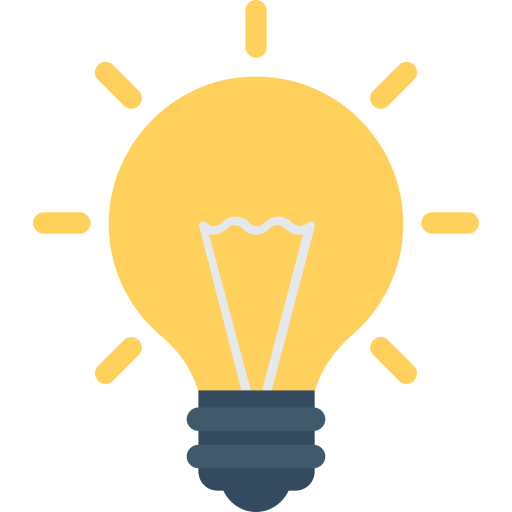 Pro Tip: Supply your key volunteers with a two-way radio to facilitate event-day communication.
Set things up in the order that they will be used during the day. If you don't get to something, say for your post-golf banquet, you can complete setup while the players are on the course. Some key things to take care of:
Check-in tables
Swag bag tables
Boxed-lunch tables
Signage (contest, cause-related, directional & sponsors)
Contests (e.g., put long drive clipboard in fairway, paint circle on green)
Carts (lined up and with name signs, scorecards and rules)
Aid station
Merchandise table
On-course stations
Silent auction
Awards table
Banquet decoration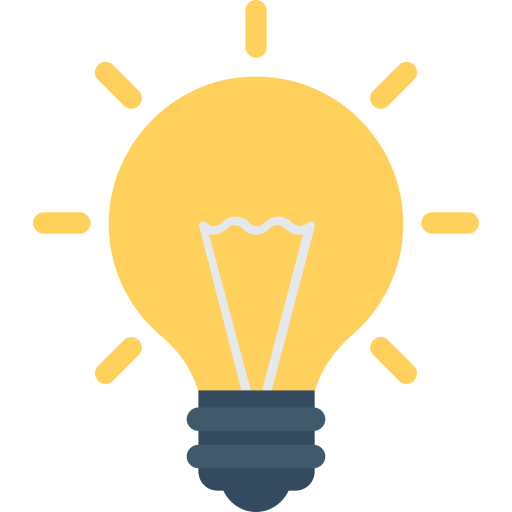 Pro Tip: Plan for one or multiple aid stations with sunscreen, band-aids, bug spray, disinfectant and other first aid equipment.
Check-in & Warm-up
Set up registration tables in a prominent location. Have one volunteer for every 50 guests (two volunteers per table), with signs for which last names should go to which table. Each table should be equipped to do the following:
Mark the attendee present
Collect any money due for entry fees
Distribute pre-purchased merchandise, food tickets, drink tickets & raffle tickets
Give attendee a day schedule
Sell mulligans & contest entries
Verify donor contact information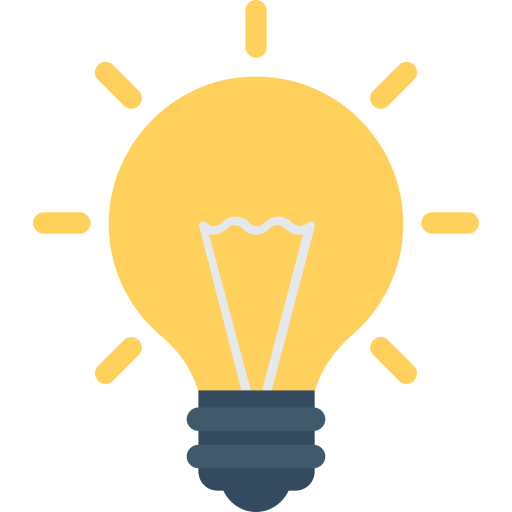 Pro Tip: People are carrying less and less cash. Invest in credit card readers for any volunteers who will be accepting payments.
After the guest leaves the check-in station, have a volunteer direct them to their swag bag and boxed lunch pickup.
If applicable, hold your driving range or putting green contest. Alternatively, have each team hit their contest shots when they finish hole 18 before they proceed to hole 1.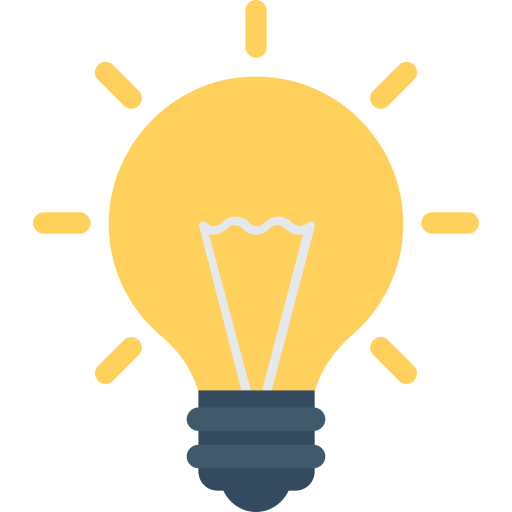 Pro Tip: A nice though optional touch is to have a volunteer at the course's bag drop to load bags on to each player's assigned cart. Otherwise, players can load their clubs onto their carts after check-in.
Chapter 15: The Golf Round
Golf Kick-off
About 20 minutes before your intended tee-off time, migrate players to their carts, which should be in an orderly line ready to head out to the course.
As the players situate themselves in the carts, have the honorary chair and title sponsor give some welcoming remarks. Then, a tournament representative should review the tournament rules and explain where to turn in scorecards.
Finally, volunteers lead the carts out to the course since many players won't know where to go to reach their starting hole. For instance, one volunteer may say, "Follow me if you are starting on holes 5, 6 or 7."
Once the players are situated on their starting tees, someone at the clubhouse sounds an air horn to signal the start of play.
The Golf Round
The same volunteers who led out the carts can take their stations to sell entries to on-course contests. Additionally, you should have roaming volunteers responsible for checking in on teams.
Some tournaments have representatives from each hole sponsors camp out at their hole, especially if it is a contest hole. The sponsor representative can distribute additional swag and business cards.
A nice touch is to have a committee chair ride around the course to personally thank the participants. Unfortunately, this means the committee chair doesn't get to golf but it helps connect the a fun event to a philanthropic cause.
Scorekeeping
It should take around 5 hours to complete the round, though "B" groups (the second group to start on a hole) may finish later. After play ends, golfers return to the clubhouse to turn in their scorecards to a scorekeeping table.
The scorekeeping table volunteers do a quick check of the scorecard to make sure the score is legible and properly tallied. The volunteers also mark down the team as completed so you can track which teams are still out on the course.
Most tournaments have big score sheets (which the golf course provides) behind the scorekeeping table, where the scores are filled in for all to see. Other tournaments keep the scores a secret to announce at the awards.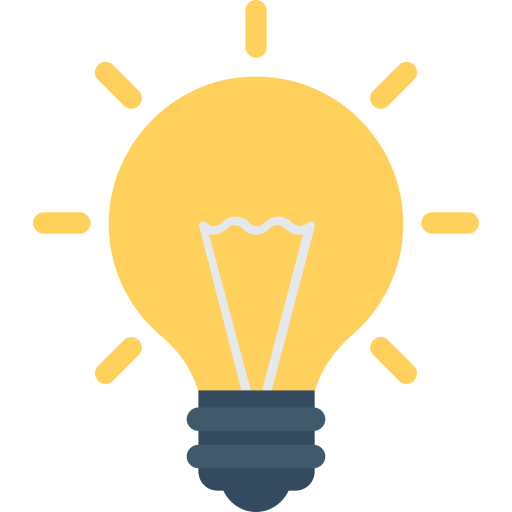 Pro Tip: Hire a photographer or videographer to capture the day's action. Show the highlights at your banquet and use the footage in future marketing.
Chapter 16: Administer the Silent Auction
A good time to start the silent auction is as the players are coming off the course, at the same time the buffet is served.
While many silent auctions are "set it and forget", there are some key strategies to driving competitive bidding while ensuring a fair process for participants.
Facilitate Bidding
There are several things you and your staff can do to increase bidding activity:
Position your staff around the auction floor to answer any questions your guests have. Give your staff a booklet with additional details about each item in case the flyer is incomplete or unclear.
Continually check that the bid sheets are in the correct place and that there is a pen. Guests will steal your pens, so consider making a cup available with additional pens.
Monitor bid sheets for skipped bid steps (a good thing!) and cross out the skipped steps so the next bidder knows where to bid.
Pull any bid sheets for which there is a bid number at the "Buy-it-now" price.
Use announcements to spur competitive bidding. A classic maneuver is: "Bidder #123, you were just outbid for XYZ."
Close Sections
If you have many auction items, close out your silent auction in three sections, not all at once. Stagger your closing times by around 15 minutes to give your staff to close out each section.
Each section closing is an exciting moment to see who wins each item. It also concentrates bidding on the remaining items for increased competition. For this latter reason, you should place your lesser-valued items in the first section to close and the most valuable items in the last section to close.
Typical Closing Procedure
About 10 minutes before the schedule closing time, announce to the guests which section will be closing and remind them to check that they are still the high bidder.
Have a staff member pick up pens by each form to prevent further bidding once time is up. Have a second staff member follow behind and circle the high bid to "lock it in".
The first staff then collects the top two copies of the bid sheet to take them to checkout area. One copy will be for your organization and the other will be the bidder's receipt. Tape or staple the third form to the item as the item tag.
Finally, remove any tangible auction items from the table and take them to your item pickup area. Repackage the item, if necessary.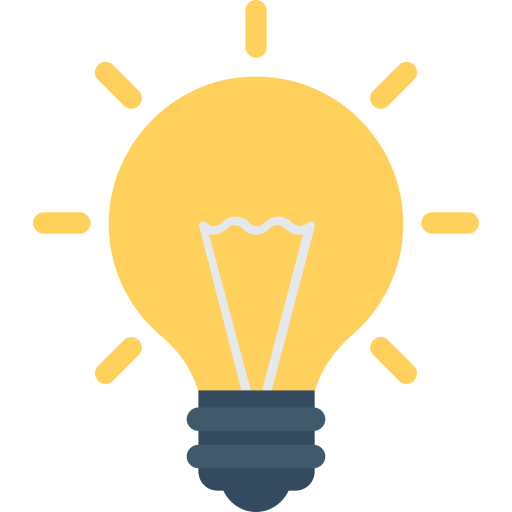 Pro Tip: If there are two (or more) guests still bidding on an item, consider letting them continue bidding until there is one winner. You'll avoid any gamesmanship from the competitors and increase your yield. This is known as the "soft close."
Chapter 17: Awards Ceremony
As people are finishing their buffet meals, deliver thank you remarks to your guests. Explain how their support benefits your charity and improves the community. Keep these remarks to under five minutes to keep the energy in the room.
Next, introduce your live auctioneer if you are having a live auction. Keep your number of items fewer than twelve. Golf events are already long days so your live auction should take under an hour.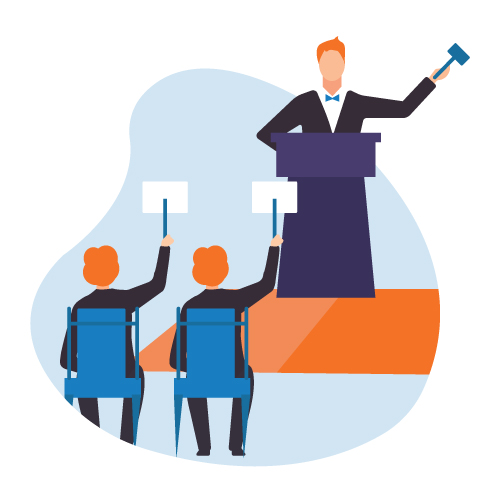 After the live auction, deliver awards for your contest winner and the team winners. Many tournaments award cash prizes to the team winners, which are often donated back to the cause. Regardless of your prize selection, big trophies and medals are always in style.
Finally, perform any raffle or sweepstakes drawings. Place the drawings last to keep people from leaving early.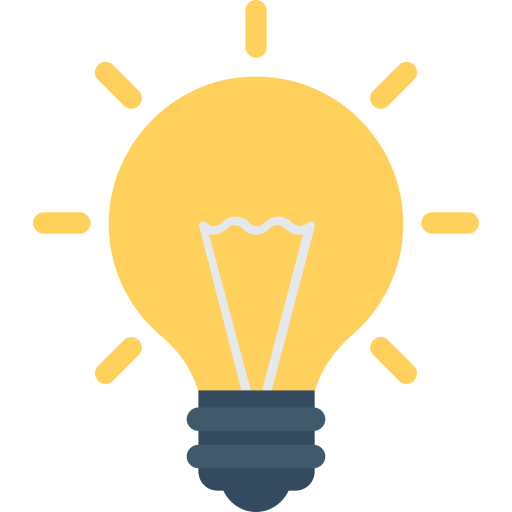 Pro Tip: Pass around a form for attendees to "pre-commit" to next year's event so you can reserve their spot. While you won't collect funds at this time, your conversion rate on your pre-commits will be much higher come next year.
Chapter 18: Cashiering & Item Pickup
After your auction close, provide brief thank you remarks to your guests. This puts a nice cap to the evening and gives your staff time to prepare for checkout and item pickup.
Cashiering
Prepare Receipt Folders
Compile two receipt folders for each guest who won an item. One folder will contain the original bid form for your records, and the other folder will contain the winning bidder's copy.
Additionally, for any winning bidders of an experience (or other non-tangible item), add any gift certificates they won to their receipt folder or provide a letter with instructions on how the bidder should expect their certificate.
Process Payments
Your auction management software likely has built-in credit card processing functionality, so you would simply need to obtain card readers. When collecting checks, write the bid number in the memo field for future reference. Where possible, avoid collecting cash payment since handling cash is theft liability.
The general cashiering process will be as follows:
Ask for the guest's bid number.
Retrieve the two receipt folders.
Collect payment.
Mark your receipt folders as "PAID."
Hand the winning bidder their receipt folder and direct them to Item Pickup.
File your own copy of the receipt folder.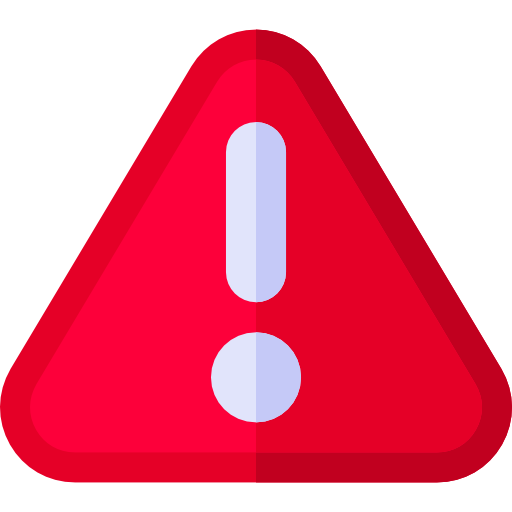 Alert: Collect any sales tax as required by your state and locality. Just because your organization is exempt from paying sales tax doesn't mean you are exempt from collecting it.
Item Pickup
There are five scenarios you'll need to consider for item pickup, small tangible items, big tangible items, online purchases, and items that didn't sell. Here's how to handle all five:
Certificates
Certificates can be anything from restaurant gift cards to vacation vouchers. If you have the certificate available before your event, add them to the receipt folder you hand your guest at checkout. Otherwise, give winning bidders a letter that explains how they will receive their certificates.
For TravelPledge items, winning bidders are emailed their certificates once the auction organizer checks out in our system.
Small Tangible Items
By "Small Tangible Item", we are referring to any item for which the winning bidder will no trouble carrying to their car to take home.
For these items, the winning bidder hands their receipt to a volunteer in the item pickup area. The volunteer matches the receipt with the third copy of the bid sheet that was attached to the item during auction.
An alternative workflow is the "Costco model". Winning bidders collect their own items, with a volunteer checking receipts upon exit.
Big Tangible Items
If an item is too large to take home on the night of your event, pre-arrange to deliver the item to the winning bidder.
The only reason you would choose to include a cumbersome item would be if you could generate a large donation on it. Hence, covering the delivery should be worth it.
Online Purchases
For online purchases, or any other scenario where the winning bidder isn't there for in-person item pickup, you have a few options:
Mail the winning bidder their item for a fee. Buy shipping insurance for expensive or fragile items.
Have a volunteer personally deliver the item. This is a nice touch to get additional face time with a donor.
Arrange a time and place after your event for the winning bidder to pick up the item.
Items That Didn't Sell
Items that didn't sell are generally not returned to the donor, unless specifically requested or you were selling the item on consignment.
Returning the item could insult the donor – you'd be better served finding an alternative use for it. Gift the item to a volunteer or use the item at a future event.
For consignment items, like memorabilia, follow the consignment company's instructions for returns.
Wrapping Up
Chapter 19: Taxes & Reporting
Many organizers are surprised at the tax and reporting requirements associated with their golf event and auction. And, unfortunately, many organizers ignore them.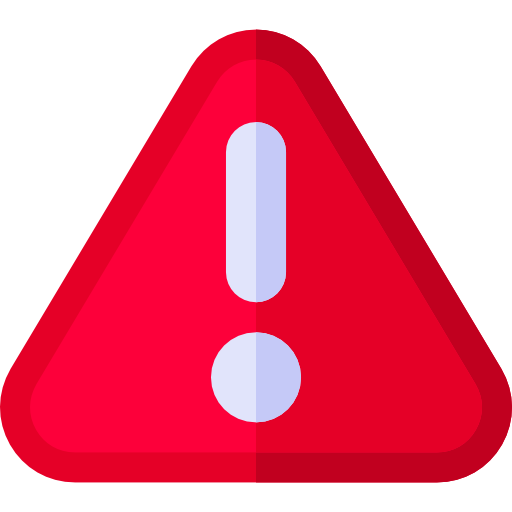 Alert: Requirements vary from state to state and organization to organization. So, while we do our best to cover the key considerations, you should consult your accountant.
Are donated items and sponsorships tax deductible for donors?
Cash contributions and donated property are tax deductible. Furnish your donors with an acknowledgement letter for their contribution.
The letter should contain your organization's name, item description, and a statement that no goods or services were given in exchange for the donation (or estimate the value of what was given). It is the donor's responsibility to estimate the value of the item they donated, so no need to provide that for them.
By contrast to cash donations and donated property, donated services or the use of property (such as vacation rental time) are not tax deductible.
Are tickets and auction purchases tax deductible for attendees?
Tickets and auction purchases are tax deductible only to the extent that the purchase price exceeds the fair market value of the item purchased. For tickets, the fair market value is often calculated as the nonprofit's cost for your greens fees and meals.
As the organizer, you should furnish the fair market value of the ticket on your ticketing page, as well as the fair market value on auction items within the catalog and bid sheets.
Do you need to collect sales tax on our tickets and auction items?
Generally, yes. You will need to collect all applicable sales tax on tickets and auction items. Just because your organization is exempt from paying sales tax, you are not exempt from collecting it.
Is event income taxable?
In some instances your event income is considered Unrelated Business Income (UBI), meaning it was generated in a manner unrelated to your tax-exempt purposes.
There are many conditions that determine whether you will owe this tax, such as how often you throw such a fundraiser. You will need to consult your accountant for your situation.
What forms do you need to file with the IRS and state departments of revenue?
Check out Blue Avocado's Sample Auction Reporting Checklist for Nonprofits.
What records do you need to keep?
Keep records of all donations and purchases for at least five years in case of an audit or if you need to look something up.

Chapter 20: Post-Event Audit
We hate to follow up the chapter on taxes with a chapter on audits, but this is a very different kind of audit. The post-event audit helps you solidify your lessons learned for next year.
Metrics
Numbers don't lie. Your best lessons will come from reviewing event data, and then forming explanations for metrics that surprised you. You'll also be able to measure your success year over year to determine the efficacy of new initiatives.
Funds Raised
Total revenue
Total expenses*
Revenue to expenses ratio
Break down metrics by each revenue stream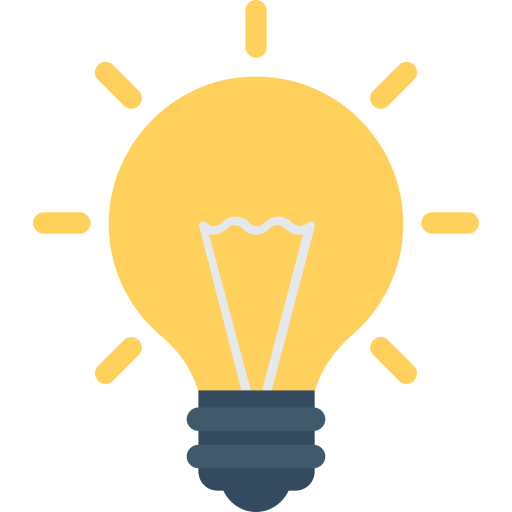 Pro Tip: Include volunteers' time in your expense calculations by allocating $10/hour. This represents other ways you could've used volunteer time, perhaps not related to your event.
Attendance
# tickets sold
# attendees who gave
# attendees to stayed for the auction/banquet
Auction Items
Auction item yield (winning bid divided by retail value)
Top performing auction items
Top performing item categories
Guest Experience
Longest registration line
Longest checkout line
People who left early
Qualitative observations of guest engagement
Recap Meeting
The goal of the recap meeting is to uncover additional opportunities for improvement not reflected in the data, as well as form explanations for surprising findings during data analysis.
Your committee should meet for the recap meeting as soon after the event as possible, while your fundraiser is fresh in everyone's minds. Some topics to discuss:
Course
Vendors
Food
Logistics
Guest Experience
Audio Visual
Auction Display & Flow
Sticking to the Schedule
Guest Sentiment (e.g., What comments were overheard?)
Committee Performance
---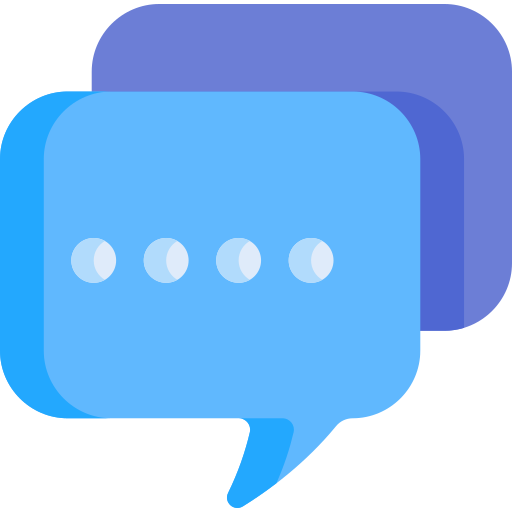 Let's Hear From You
We hope you found this charity golf event guide helpful. Now we'd like to hear what you have to say:
Which chapter was the most helpful?
Which section to you want to read more about?
Do you have any tips that weren't included?
Let us know by leaving a comment below.