Don't have the time to throw a big fundraising gala for your nonprofit? Online silent auctions provide a fantastic alternative to raise loads of money.
Best of all, organizing a silent auction fundraiser is simpler than ever on you and your committee, thanks to modern auction software.
Benefits of an Online Auction vs. In-person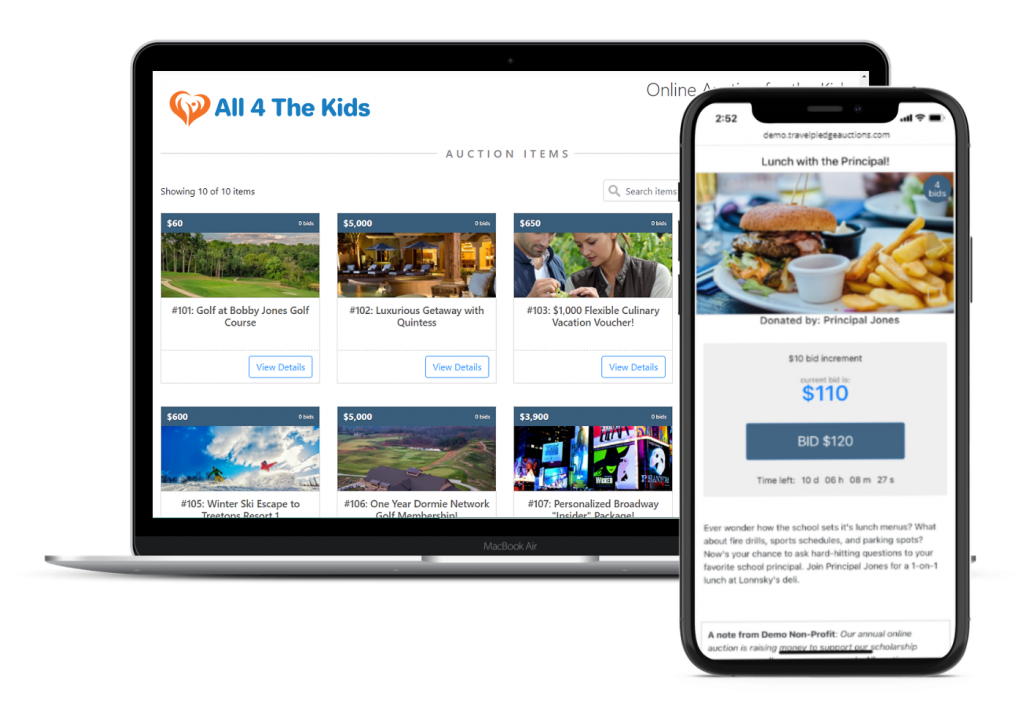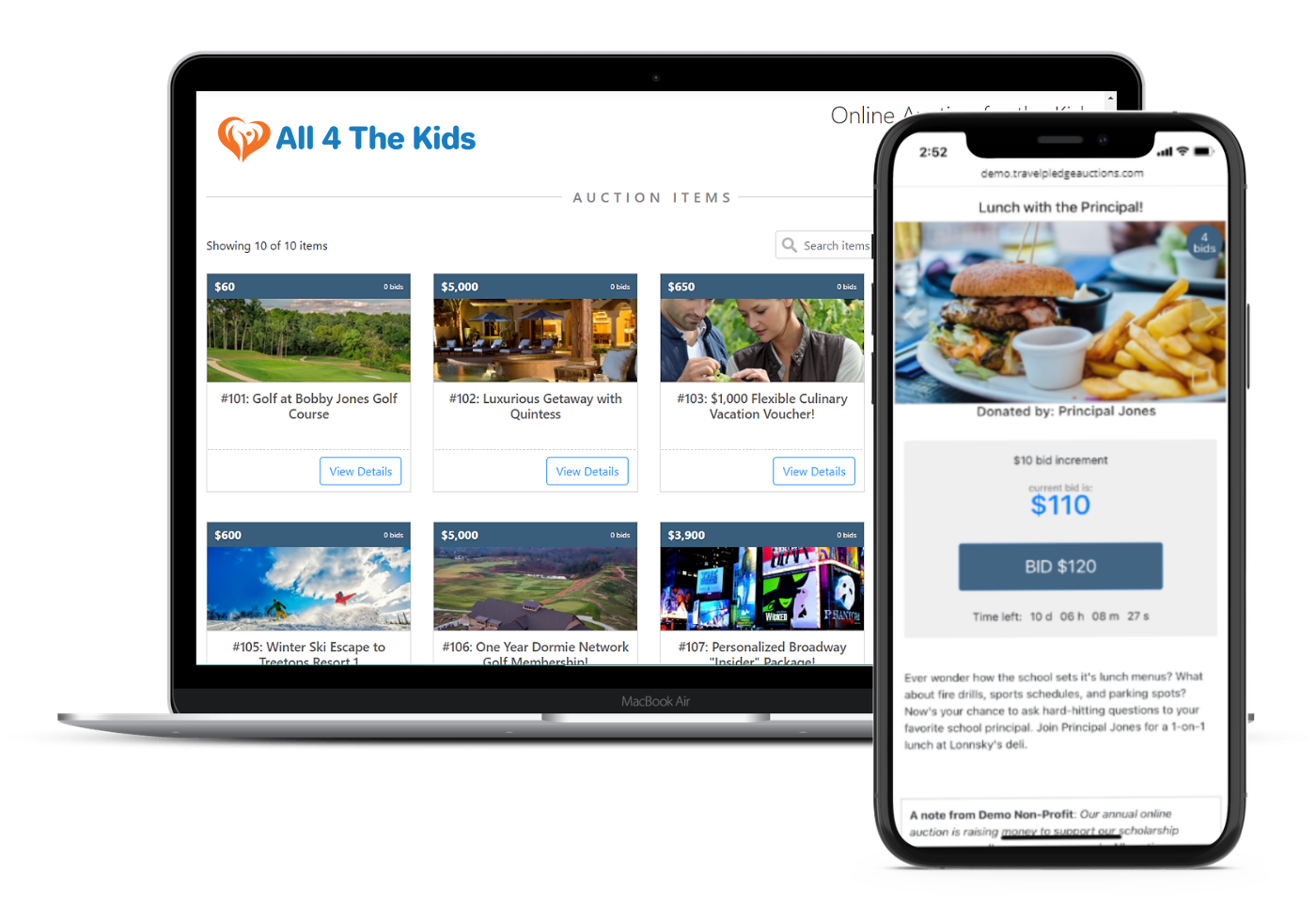 At a typical in-person silent auction, auction items are presented on tables, and bidders write their bids on bid sheets placed in front of the items.
By contrast, in an online auction, bidders visit a webpage to browse items and bid.
This provides a few key advantages to online auctions:
Organizers save on venue and food costs.
Bidders can be anywhere with an internet connection.
There's no limit to the number of items or bidders, or the length of the auction.
Bidders receive text and email notifications when they are outbid.
Bidders may enter "max bids" so the software bids on their behalf, up to the max bid amount.
Invoices are automatically generated for winning bidders.
Convinced? Read on to get started on your online auction.
How to Run an Online Auction Fundraiser
Step 1: Create a TravelPledge Auctions account
2 minutes
TravelPledge Auctions is simple and free online auction software, available exclusively to 501(c)(3) organizations. There are no limits to your number of auction items, bidders, or events.
Submit basic details about your organization, such as EIN, and event, so we can verify your nonprofit status.
Step 2: Adjust your Auction Settings
10 minutes
Access your Auction Settings page to tweak details about your event.

Specify your auction period, how winning bidders will receive their items, and other settings.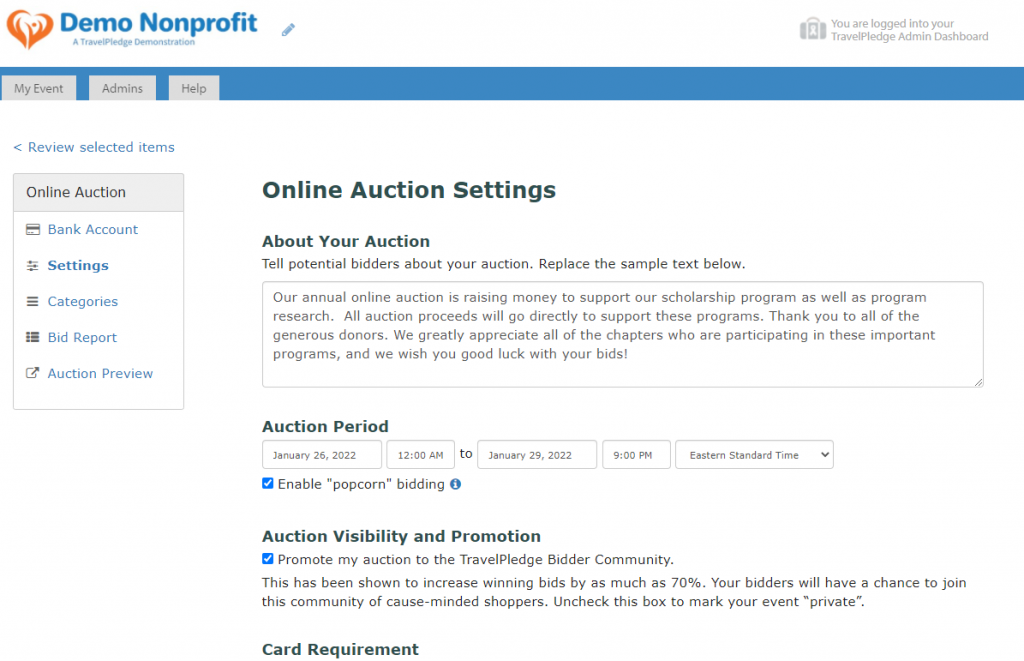 Step 3: Create a Stripe account to process payments
2 minutes
Once your auction period closes, TravelPledge Auctions will automatically send invoices to your winning bidders. Create a Stripe account linked to your TravelPledge dashboard so the money you raise is deposited into your organization's bank account.
To create a Stripe account, access the Bank Account page and follow the prompts.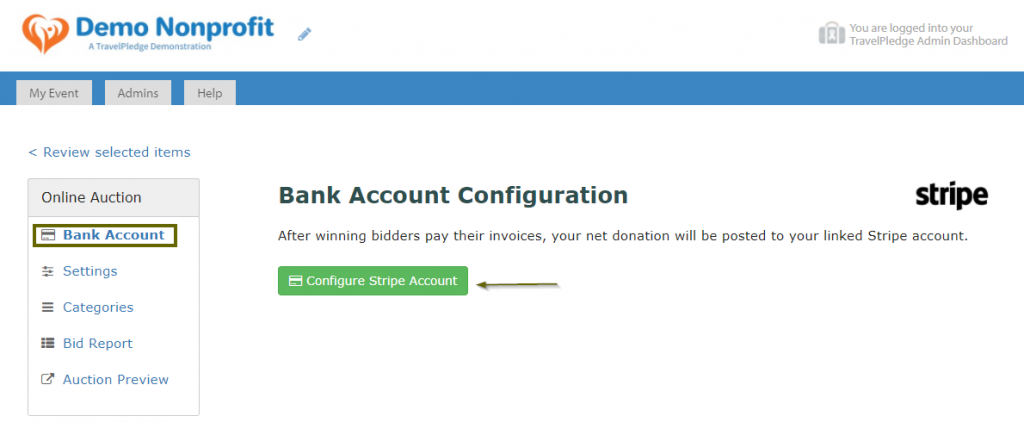 Step 4: Add your auction items
2 minutes per item
With TravelPledge Auctions, there is no limit to the number of items you can upload. We recommend you have no more than half the number of items as there are bidders to keep bidding competitive.
Upload items from your Event Dashboard.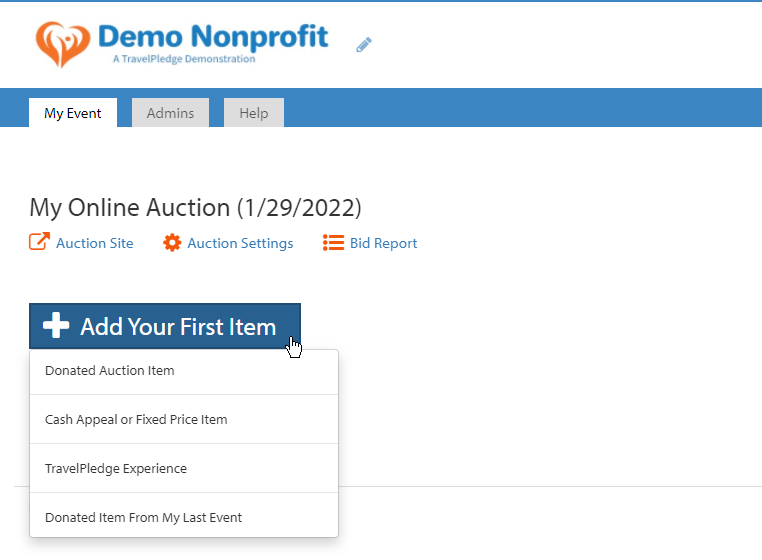 A Donated Auction Item is an item you've procured on your own, independent of TravelPledge, such as signed memorabilia or "Principal for a Day."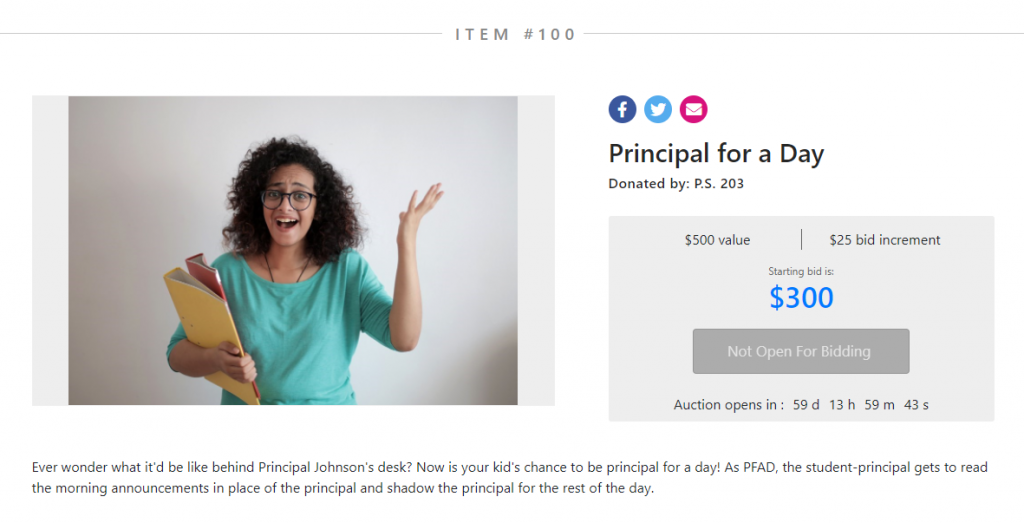 A Cash Appeal, AKA "fund-a-need", is simply a request for a donation that appears alongside your auction items. A Fixed Price Item is something supporters may purchase on a first-come first-serve basis, rather than bidding.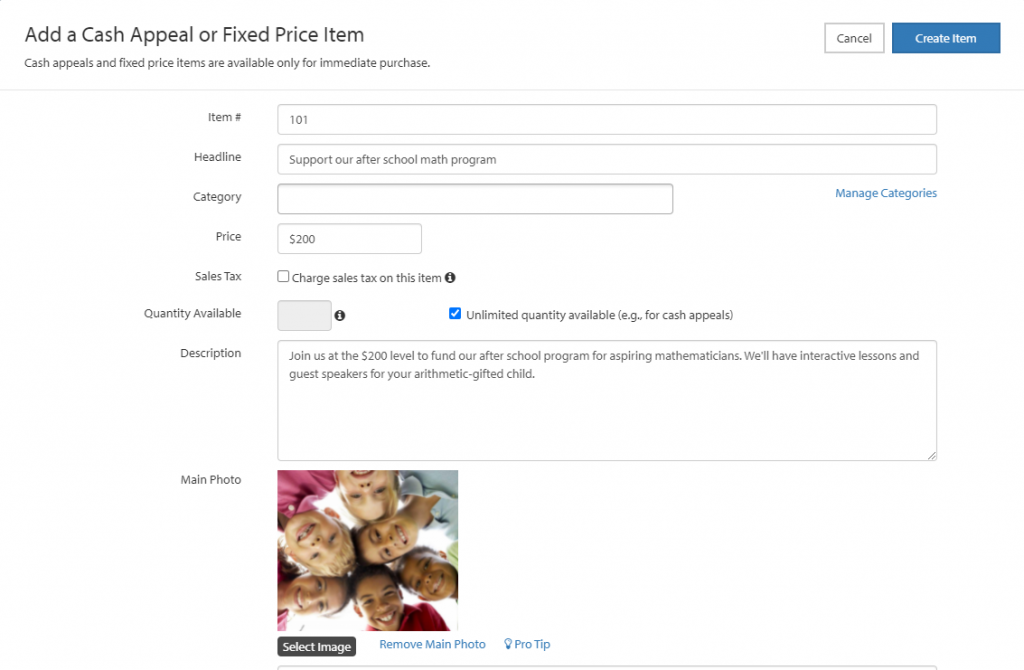 Finally, consider adding a TravelPledge Experience to your auction from one of our generous partners. Access B&B getaways, golf rounds and more.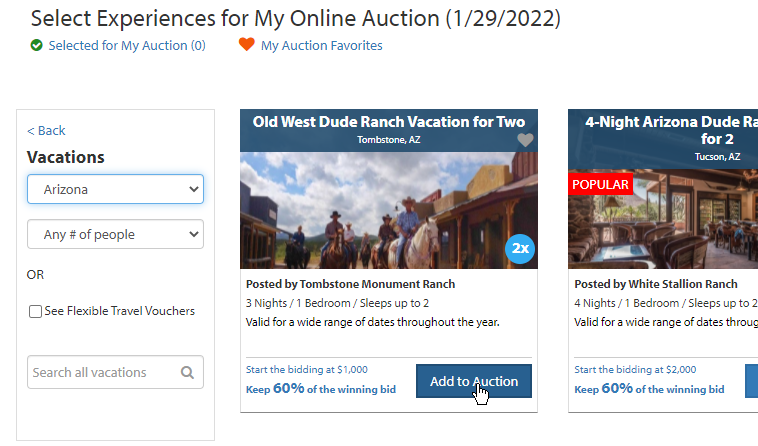 Step 5: Share your Auction Site with supporters!
10 minutes
Visit your Auction Site to preview your items.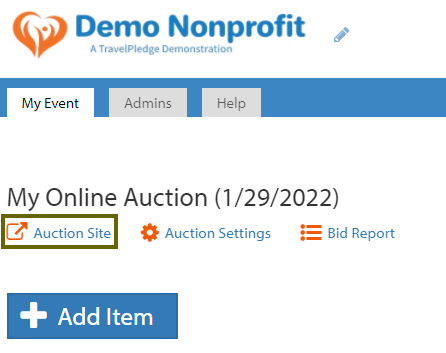 Then, share your Auction Site with supporters by including the URL in your email and text blasts, or by using the sharing links provided.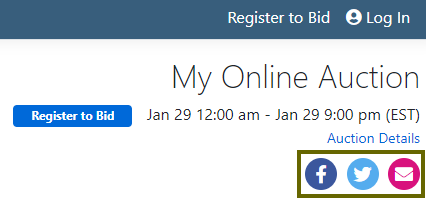 Supporters and you can see your items any time before your auction period, even though bidding may be closed.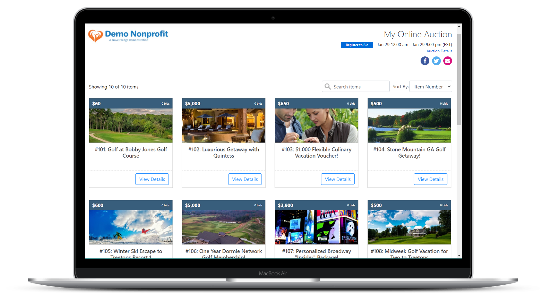 There is no app for bidders to download. Your auction will look great on desktop, tablet, and smartphone.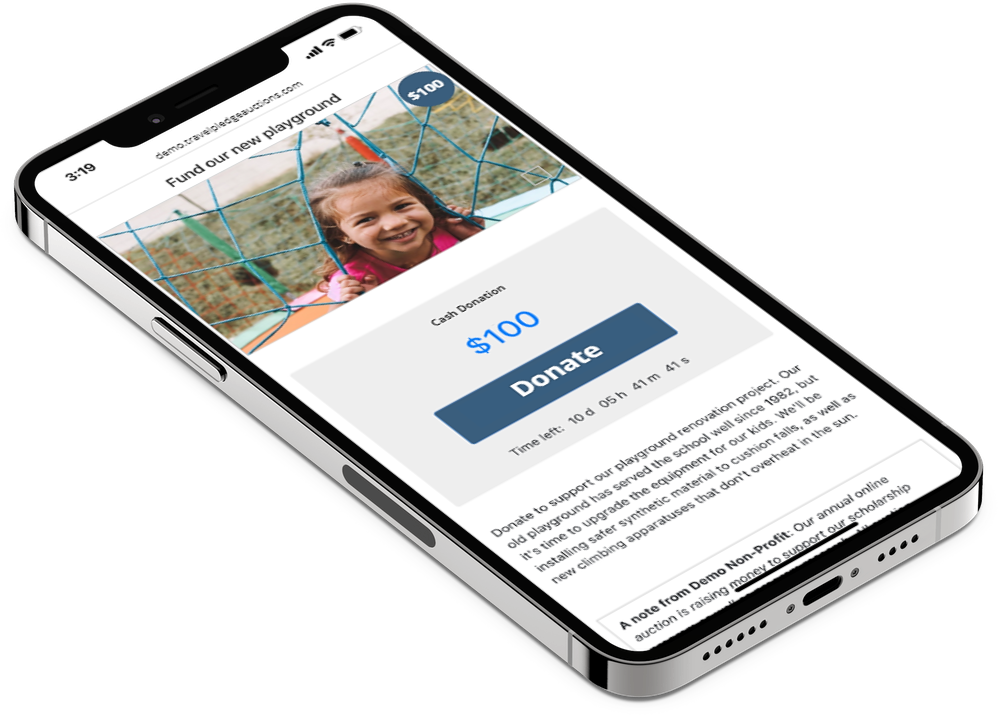 Once your auction starts, bidders may register with their email (and optionally, phone), then place bids. Bidders are notified when they are outbid, so they can return to the item and re-up their bids!
Bidders enjoy max bidding, where they can specify the maximum they are willing to pay for an item and the system will bid on their behalf.
Step 6: Monitor bids and payments
As the organizer, you can monitor all the bidding activity from the Bid Report in the TravelPledge Dashboard.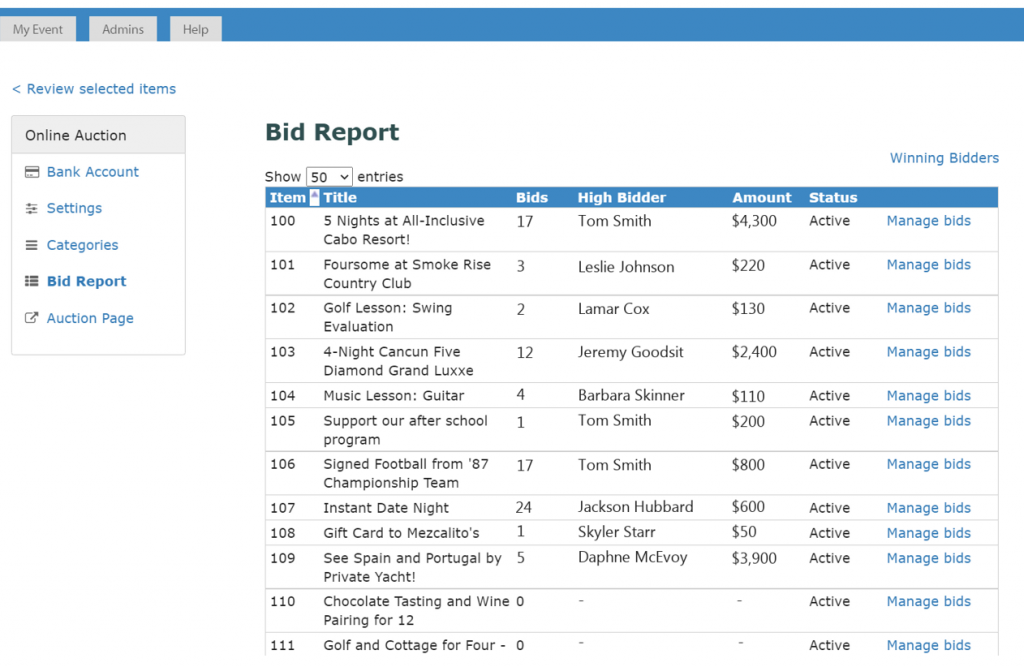 At the close of your auction period, TravelPledge Auctions emails each winning bidder a link to pay their invoice.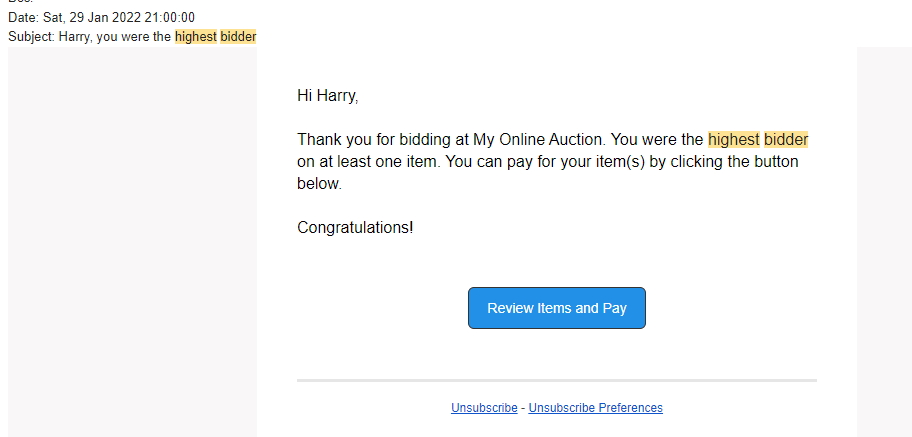 Track who has paid from the Winning Bidders report so you can fulfill items. Certificates for TravelPledge Experiences are emailed automatically upon payment.

Expand each winning bidder to see what they won.

Payments, net of any Stripe and TravelPledge Experience fees, are deposited automatically into your bank account within 5 business days of payment.
---
Conclusion
That's it! Running an online auction, especially with TravelPledge Auctions, is very straightforward. Online auctions carry many advantages over in-person events and are an easy addition to your organization's fundraising events.
Get started on your online auction fundraiser today!