Thousands of nonprofits are moving their auctions online, leveraging modern technology to engage their donor base and raise vital funds.
In this guide, you'll learn about:
Virtual gala programming
Web-sharing technology
Online fundraising techniques
Much more
Considering a virtual gala? Read on.
What Is a Virtual Gala?
A virtual gala is a fundraising event where donors participate through the internet instead of in person.
You can simply have an online auction, or go all out with a live streamed program that your supporters can view from home.
Though you may think it will be difficult to match the excitement and impact of your in-person gala, virtual galas have several distinct benefits:
Gain participation from people who couldn't have attended in person
Save money on food, venue and decorations costs
Give volunteers the night off
Introduce your audience to your social media channels to keep them engaged year-round
Of course, throwing a virtual gala doesn't preclude you from throwing your live gala later on. You may even find you reach two distinct audiences!
---
How to Throw a Virtual Gala
Step 1: Plan Your Programming
Determine what elements you will have in your virtual gala.
Live Presentation
If you are giving a live presentation, "attendees" will visit a web address to stream live video of you and other presenters. Some ideas to consider:
Opening Remarks: Thank people for joining you during unusual circumstances. Give an overview of the presentation to come and provide any special instructions for guest participation (commenting, asking questions, bidding, etc.). State your organization's mission and remind people that their generosity is crucial to furthering it.
Speeches: Invite a beneficiary to tell a story about how your organization helps them, have a board member discuss key organizational accomplishments and challenges, or have a key donor talk about why they give and why viewers should do the same.
Interviews: Sit down with a person dear to your cause. This could be the principal of your school, church pastor, board member, beneficiary, or any other person your viewers will want to hear from. Ask them about topics that will interest viewers, or even solicit questions from viewers via the comments. One idea is to label this section "Ask Me Anything" as a nod to the popular Reddit community.
Video: Break up the speeches and interviews with an inspirational video. You may have already prepared such a video in preparation for your in-person event. If not, video collages of numerous supporters or beneficiaries giving a short message work well and are easy to produce.
Donation Appeal: Just because people can't literally "raise the paddle" doesn't mean you can't reap the benefits during your virtual gala. In the next section, we'll show you how modern technology makes this easy.
Live Auction: Show your live auction items and let people bid on their phone during the streaming event. Call out the leading bids as they come in to drive competition.
A word of caution: Even if your organization's financial position is dire as a result of COVID-19, the last thing you want to communicate is desperation. People want to know that their gift will do more than simply keep the lights on. Showcase your plan for the future and keep things optimistic.
Online Silent Auction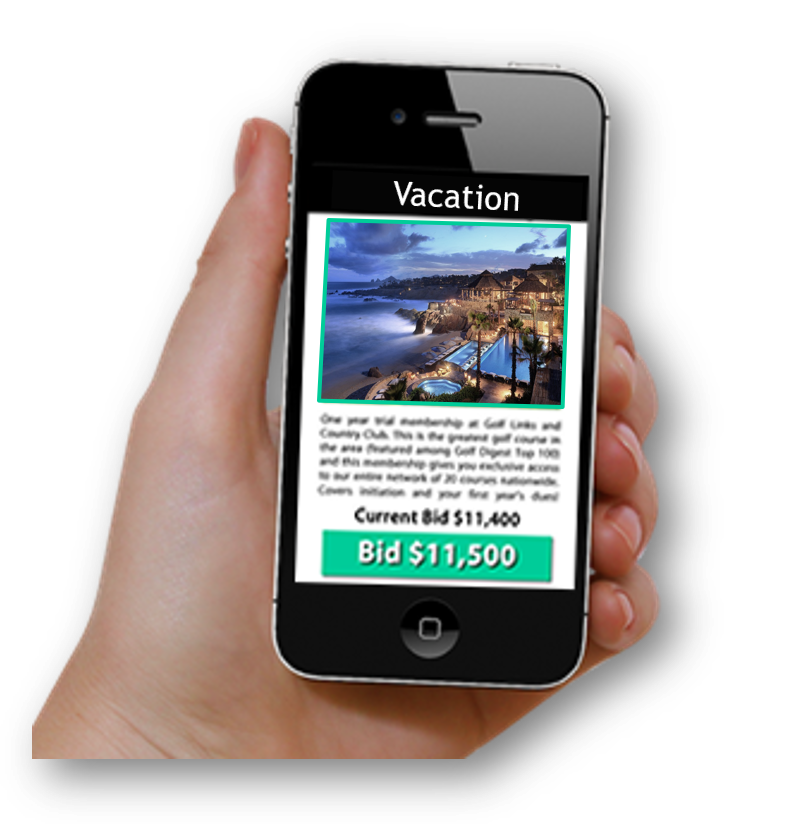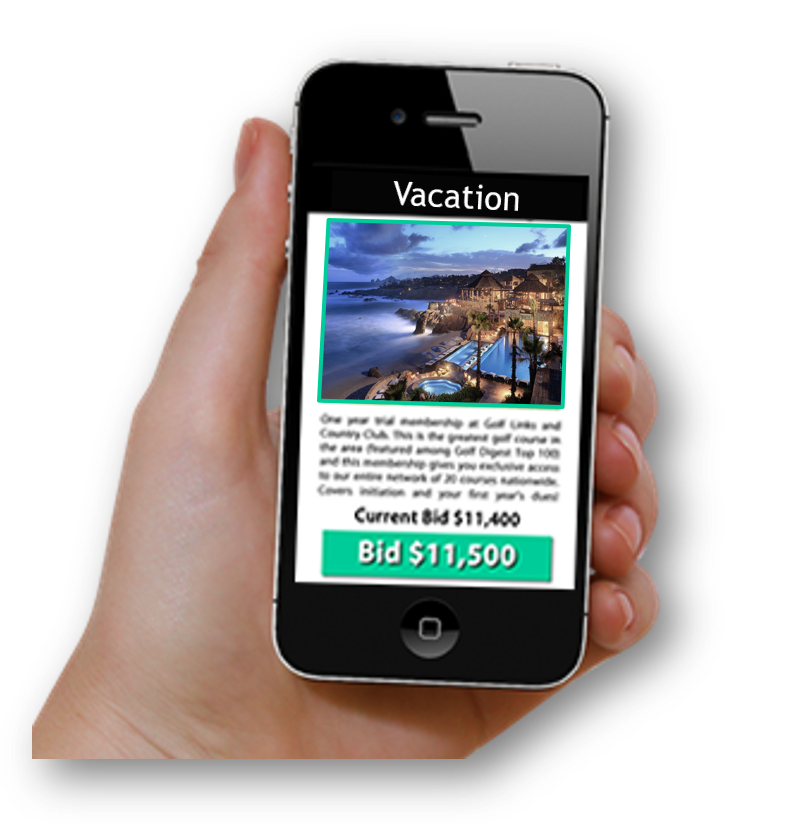 Don't let all those great items you've worked hard to procure go to waste! Hosting an online silent auction lets supporters bid on items from their computers or phones.
You can host an online silent auction regardless if you stream an event to supporters.
If live streaming your event, you can host a live auction and then mention you have more items for bidding after the event. Then keep bidding open for several days to allow enough time for broad participation.
Step 2: Get the Right Tools
If you've only ever run live events with paper-based silent auctions, then you'll need to introduce some new tools in your tool belt.
Video Production Tools
If your organization has an AV department, start with a call to your AV director to see what video production tools you have available to you. If you are raising money for a school, for example, you could still do your presentation on your theater stage, just without an audience.
If you're on your own, investing a few hundred dollars to improve your video production will go a long way to keeping your audience engaged.
Webcams: Consider purchasing a high quality webcam for each of your remote presenters.
Microphones: Find a microphone built for podcasting and webinars so no word is missed.
Lighting: Ring lights with tripod stand are relatively inexpensive and provide professional lighting.
Backdrops: A simple backdrop reinforces your branding and focuses attention on the speaker. Alternatively, you could host your event from your venue if, say, you were using your school's theater.
Background music: While people are logging on, provide an inspirational soundtrack. Consider continuing it during the live presentation to avoid awkward silences.
Remember, however, no amount of production quality beats good storytelling and authenticity!
Live Streaming or Web Conferencing Service
You'll need a way to share your live presentation with supporters via the internet. This is accomplished by using either a live streaming service or web conferencing service.
If you aren't requiring people to register for your event, and you have an active social media following, a live streaming service should meet your needs. Three common live streaming services are: Facebook Live, YouTube Live, and Twitter's Periscope.
PRO TIP: Add a Donate Button to Your Facebook Live Feed
With live streaming, you will get residual benefit after your event. Engagement with your Facebook Live stream, for instance, will make Facebook more likely to suggest your organization's page to people who aren't yet following you.
Here's an example of a gala streamed on YouTube Live.
However, you may decide to require registrations so you can send calendar reminders and follow-up with attendees after the event. In this case, you will want to use a web conferencing service that can require registrations, like Webex, Zoom, and GoToWebinar.
Web conferencing is also superior to live streaming for events that will have multiple presenters in different locations, since it is easy for the administrator to mute attendees and pass around presenter control.
Mobile Bidding Software
Mobile bidding software will help you run an online auction for your virtual gala. You can run a silent auction that spans multiple days or run a live auction during your live streamed gala.
In addition to running your auction, many mobile bidding providers let you conduct your donation appeal virtually.
For example, ClickBid lets you display text-to-give running totals on your screen, letting you tell your audience to send a text instead of raising their paddle!
Some mobile bidding providers for considerations include:
Switching to a "Virtual" Gala? TravelPledge Partnership with ClickBid Makes it EasyTravelPledge and ClickBid recently partnered to let organizers sync their TravelPledge and donated experiences into ClickBid with a single click. Learn more.
Mobile Payment Service
If you're not using text to give functionality from a mobile bidding provider or Facebook Live's donate button, you'll need a way to collect online donations from supporters.
Certainly, the donations portal on your website could serve this purpose. However, it likely requires donors to enter their credit card number and address, which will take their attention away from your presentation.
As an alternative, consider giving donors a way to give through services like Venmo or PayPal, which will reduce many subtle frictions to giving.
Step 3: Invite Your Attendees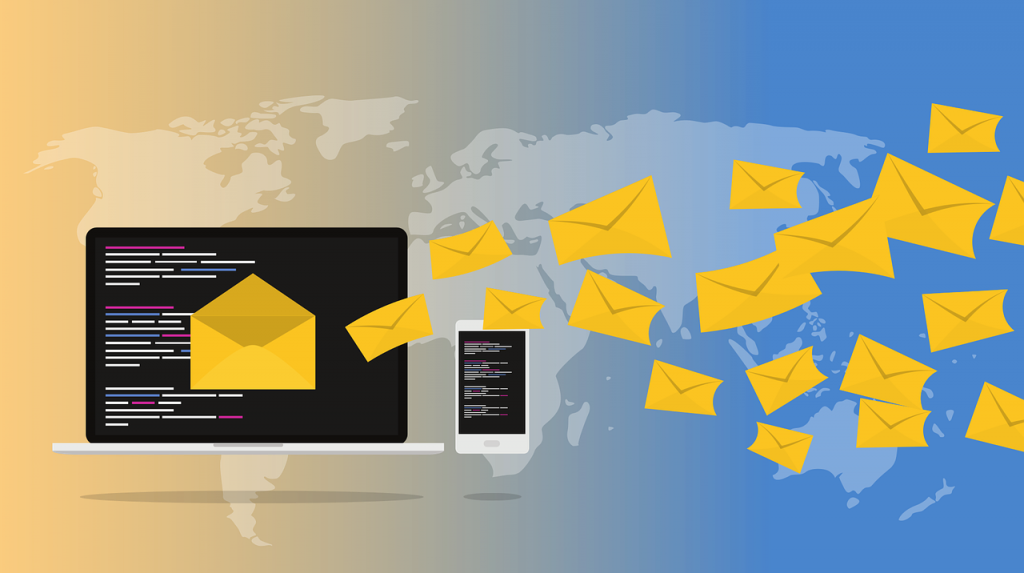 If you are moving your in-person gala online, don't feel constrained to invite only those who previously RSVP'd yes.
Email everyone on your list to see if you can recruit new attendees. It will be virtually free for each additional person to attend so the more the merrier!
A nice thing to do for people who had previously purchased tickets is to give them auction credit for the value of their previous ticket purchase.
For example, if someone bought a $100 ticket to your dinner gala, let them take $100 off any of their winning bids. This will encourage ticket holders to attend your virtual gala and stimulate online bidding.
Should You Charge for Tickets to Your Virtual Gala?
We don't recommend you charge for tickets. As much as you'd love to raise more money, one of the main benefits of the virtual gala is its broad reach, providing you a tremendous branding opportunity.
Building goodwill and expanding your audience, you'll earn the lost ticket revenue back during your "fund-a-need."
How to Train Your Attendees
If you are sharing your event via a live streaming or web conferencing service, and also doing an online auction, guests may be confused by having to log in to multiple systems.
You'll need to train your guests to watch the event on their computers and donate via their phone. For the phone giving, they'll be using your mobile bidding provider or mobile payment service (see above).
Provide clear instructions in your invitations. A short video demonstrating the process will go a long way to maximizing your donations!
Additionally, put any instructions on the screen people will see as they log in to your streaming platform, along with inspirational messaging and auction preview. Here is an example:
Step 4: Do a Dry Run
Even seasoned sales professionals practice their webinars before presenting to a live audience.
Set aside a few sessions for all presenters to get together and run through the presentation. This ensures every presenter is properly trained on the software and that you uncover any overlooked considerations.
Additionally, do an end-to-end test as an attendee. Is it clear how to register and view the video? What about submitting questions, donations, and bids?
Have people who are not tech-savvy and completely unfamiliar with your virtual gala go through the process. Rethink areas where people got stuck and reduce any barriers to participation.
Step 5: Run Your Event
It's showtime! Some tips:
Prepare a written run-of-show and script outline so you don't draw a blank when the lights on are.
Be generous with your shout-outs to donors when money comes in. People will feel compelled to give once they know others are doing the same.
Have one person dedicated to engaging people via the chat window. Input from the audience makes for a more fun and exciting time.
Once you have a critical mass of donations, display the live donation tally on the screen so people can run up a number.
If your "venue" allows, have your auction committee where the audience would otherwise be and have them laugh and clap to convey excitement. There's a reason sit-coms have laugh tracks!
Send regular email updates after your event about bidding activity in your silent auction to spur additional bidding.
---
If you are anxious about "messing up," remember, everyone knows that you are not a professional video producer.
Donors will appreciate your dedication to your cause even if your presentation isn't perfectly smooth or there are technical difficulties.
Authenticity and passion are what counts. As long as that shows, you're in for an inspirational night.
---
Next Week: Connect With Your Online Audience
Stay tuned for a guest post next week from renown auctioneer Shelly St John of The Auction Divas! She'll cover how to connect with your audience during your online gala to spur giving.